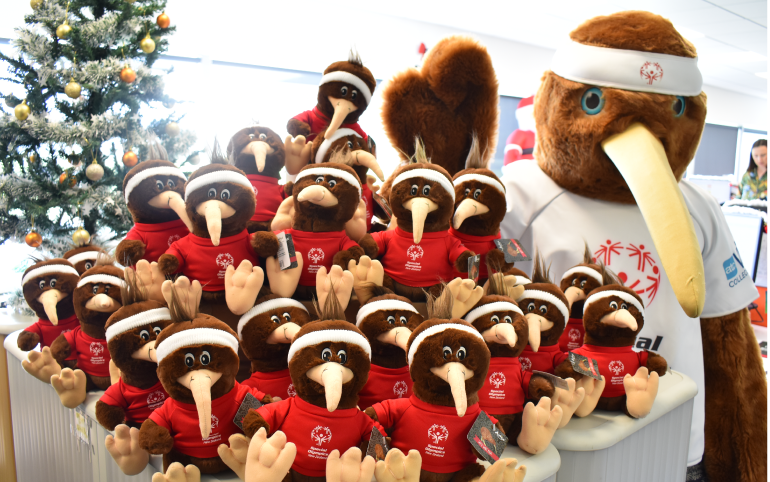 New facemasks and Kaha plushies available now
3 December 2021
Last month we opened up our official Special Olympics New Zealand (SONZ) merchandise store with our first two items, our SONZ Facemasks and our mascot Kaha the Kiwi plushies, with all purchases supporting our Special Olympics mission.
You can visit our new merch store on our website and read on to learn more about our awesome items.
Kaha the Kiwi Plushies – A birthday celebration!
On the 8 November we celebrated one year since we welcomed our amazing mascot Kaha the Kiwi into our SONZ whānau with the support of ATC Vision College!
We had a great time celebrating his birthday throughout the week with ATC Vision College and some exciting giveaways, Michelle from ATC Vision College says they also enjoyed the celebration:
"We loved being part of Kaha's first birthday celebration! We are proud to be sponsors and to all the athletes keep up the fantastic training you're all doing!"
To celebrate we released limited edition Kaha the Kiwi plushies, the plushies are very cute and come with their own Special Olympics T-shirt and bandana!
You can get a plushie of your own at the link below, these are limited edition so get in quick!
Kaha the Kiwi Limited Edition Plushie
SONZ Facemasks
In November we also released our new washable and reusable SONZ Facemasks to support good health and hygiene, and for protecting yourself and others over summer.
Our facemasks have proven so popular that we've nearly sold out for 2021 with almost 200 facemasks sold!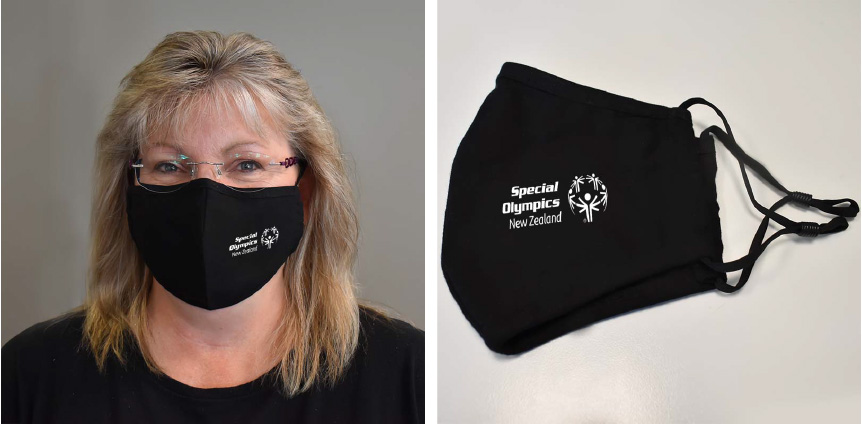 We will be restocking after the Christmas break in January 2022, but you can still make a pre-order now to ensure you get yours next year in case they sell out again.
View our Facemasks on our online shop or if you are a club and would like to make a large order you can email admin@specialolympics.org.nz