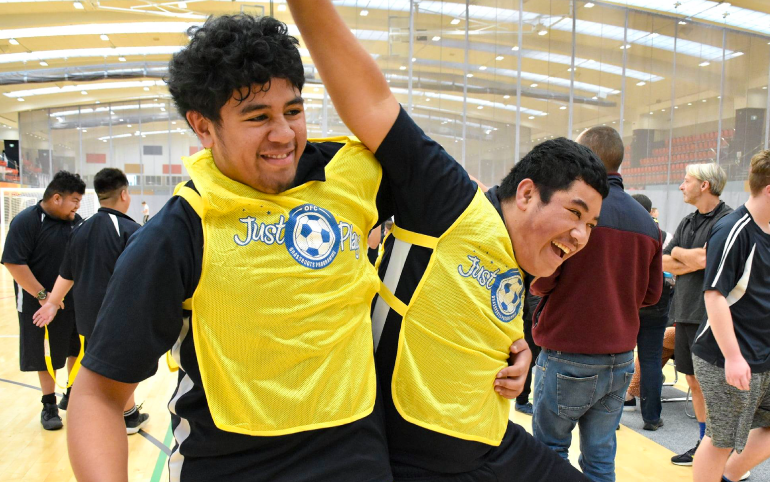 Our favourite school moments of 2021
3 December 2021
We asked our Regional Sports Coordinators to share their favourite touching, funny or heart-warming stories from the 2021 Special Olympics New Zealand (SONZ) Schools programme, check them out!
*All photos are from SONZ school sessions and events in 2021. Some names have been changed for privacy reasons.
Scott Vaughan
Upper North Island – North Harbour / Northland
At one of the first SNAG (Starting New at Golf) sessions I ran I set the students up to launch ('chip' in golf terms) the balls at a target. When it was time to move on one boy, Lachie, did not want to stop chipping so I set him up on the side and let him carry on. He chipped for 45 minutes straight, collecting the golf balls each time, lining up his tee on his own, completely in his own world.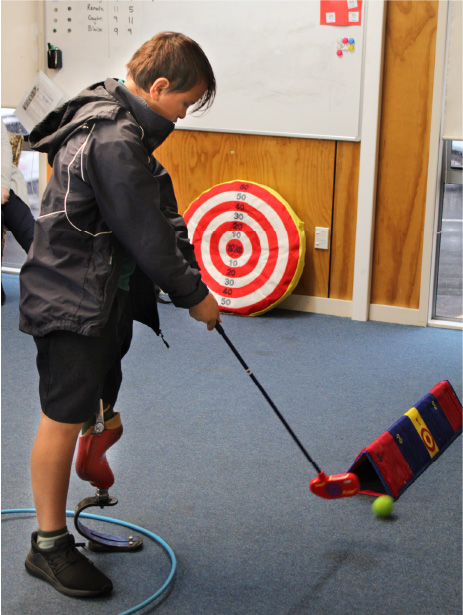 His teacher came to me with so much joy and told me that Lachie could not stay focused on anything for longer than a few minutes, but here he was still invested in an activity nearly an hour later.
It was a monumental moment for him. Since then, his parents have been taking him to mini golf and to the driving range and when he's golfing he continues to put all his focus onto getting better, I think we've made a golfer for life.
Helen Ferguson
Upper North Island – South
One of the more memorable sessions I had was during a wet weather day with the students inside their classroom. I set up a simple pink table cloth as a net and used a balloon as a volleyball.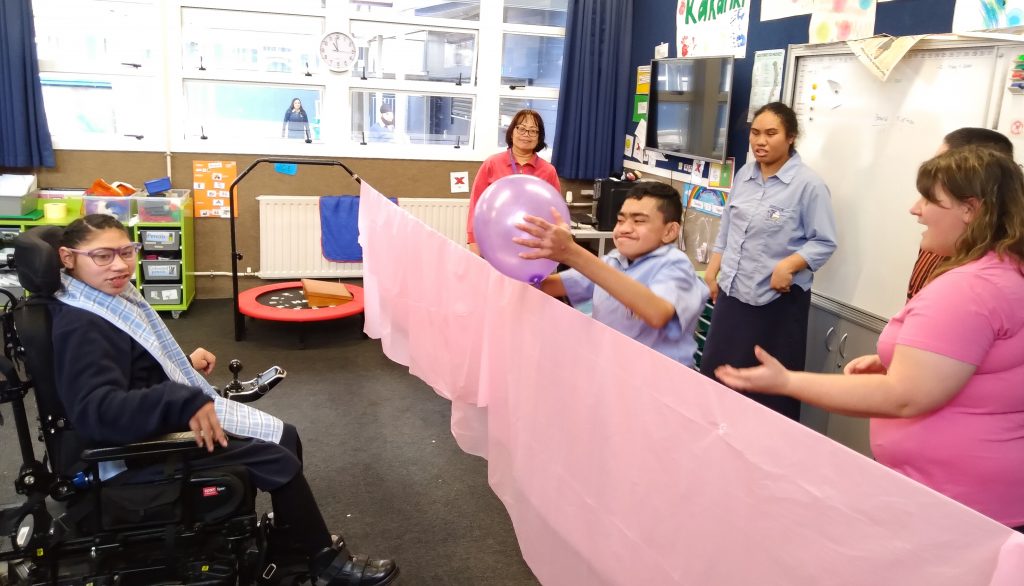 There was so much fun that morning, the best part was that it unified the students, regardless of whether they used a wheelchair or walking device. One student, Hope, who uses a wheel chair was able to fully participate and be a part of her team. She didn't stop smiling the entire session and I've never heard her laugh as loud as she did that day.
Niall Thompson
Upper North Island – Central / West
Whenever I do a school delivery I set everything up in the gym before I meet the class. It's the best feeling ever when I hear the sound of the students running down the hall and hear their excitement before even seeing them.
Having classes produce so much excitement at each session, even many sessions later tells me how much they enjoy it. Every time it reminds me of how rewarding this role is.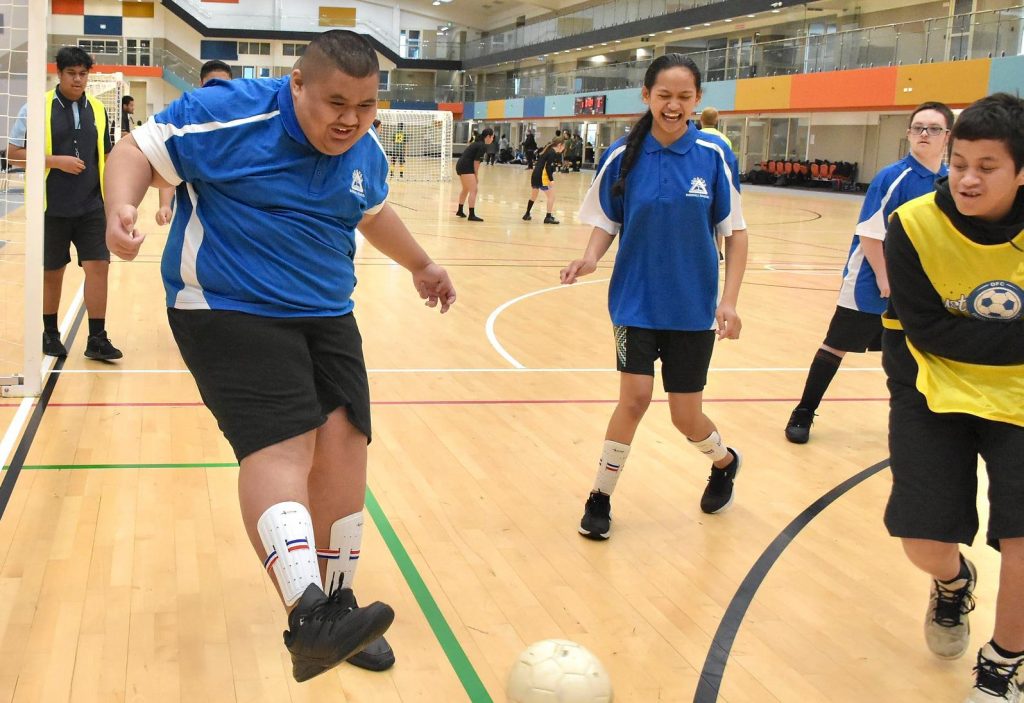 Abbey L'Estrange
Lower North Island
I had a very sweet moment at Wainui High School where during a basketball session, instead of practicing his own goal shooting, one of the kids, Steven, spent his time helping a young girl, Tati, who didn't have enough strength to shoot the ball by herself.
She didn't manage to get a shot in but by the end of the session Steven was helping her get the ball closer and closer to the hoop and even gave her some tips after class, his favourite being "practice makes perfect!". Tati was absolutely stoked to be getting help and said she can't wait to keep practicing with Steven.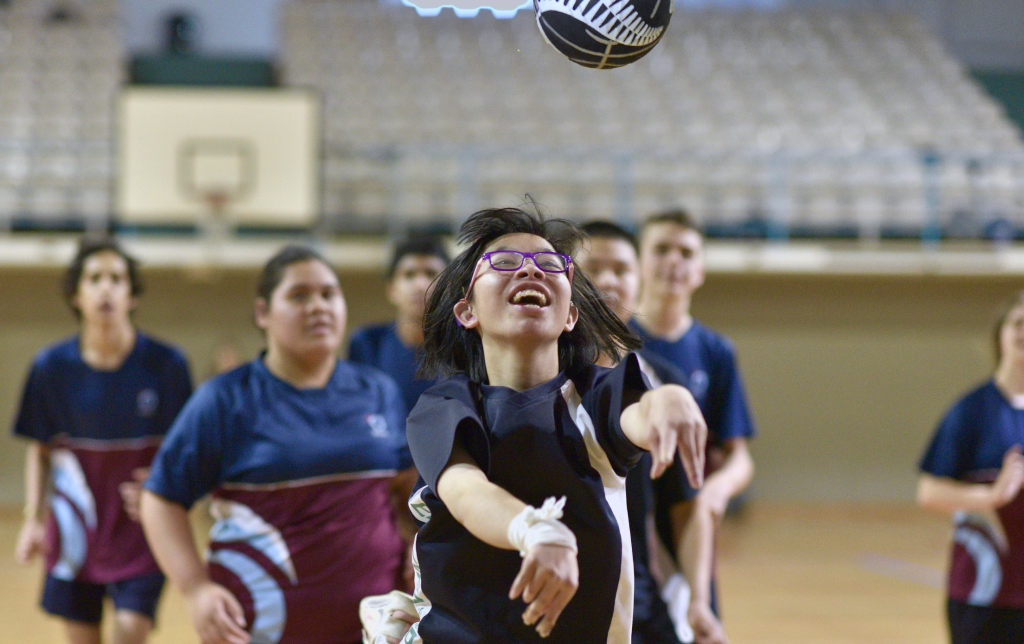 Tristen Mathieson
Lower North Island
At Wellington Girls College there was one girl who I had been trying to get involved with our sessions with no luck. One day I arrived a little early so I managed to have time to sit and talk to her.
It was slow at first but once I complemented her new nails she was all but too happy to chat with me. I invited her to the session for what seemed the 100th time and finally I got an "alright then". We managed to get her involved in the 45 minute session for about 20 minutes before she decided she'd had enough. The next week she was at the session for 30 minutes and the following week we had her for the whole session! She now meets me at the door to ask what we are doing today and if she can help carry some of the gear to the gym. SUCCESS!
Side win, she was also refusing to wear her glasses until I lined up some bowling pins in the classroom. Without her glasses she was completely missing the pins. After some negotiation she had a go with her glasses. 3 Bullseyes in a row! Needless to say she is more easily convinced to use her glasses now!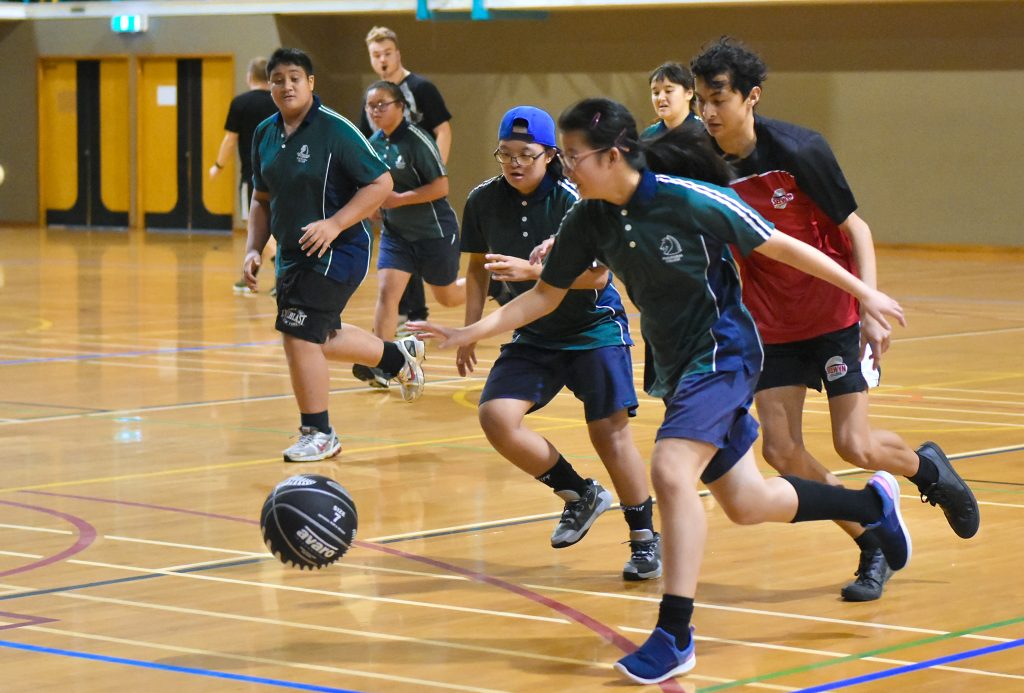 Graeme Bain
Upper South Island
Honestly, I struggle to think of one moment, there are just so many. One moment that stood out to me recently was when a student came up to me wanting to play indoor bowls during a school session. She isn't very vocal or expressive but while we were playing you couldn't get the smile off her face.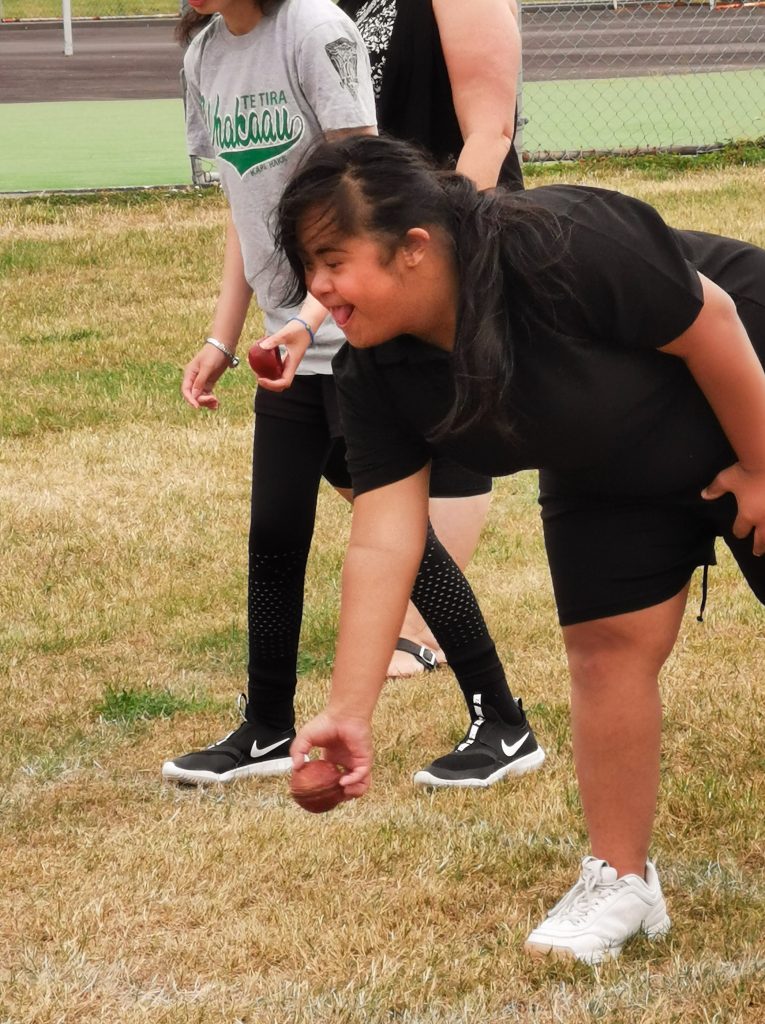 The next day I got a call from her mum who said that her daughter couldn't stop talking about how much she enjoyed the class and I even heard from her teacher that she had never seen her this excited before, and that she'd had been asking how long until the next Special Olympics session.
Chris Moffitt
Lower South Island
My SNAG program with Sara Cohen School in March was really well received by the students. They really enjoyed the opportunity to try a sport that most had only ever seen on TV, I was really impressed with their attitude and willingness to give this new sport a go.
Throughout the sessions, the hits got bigger, the misses were less frequent, and the smiles and laughter grew.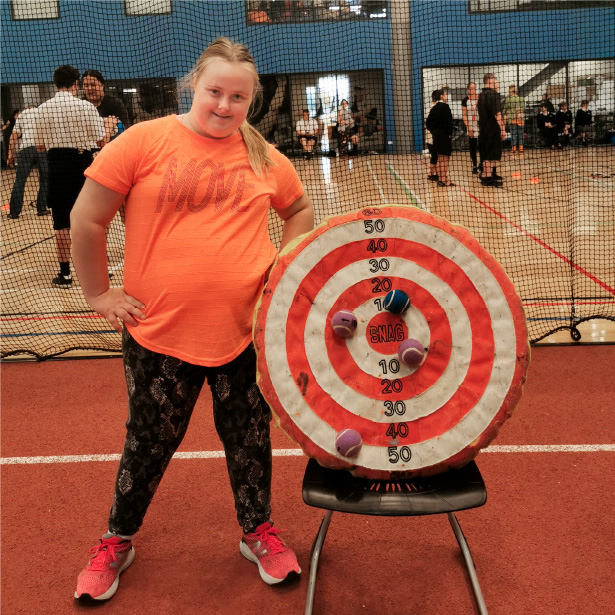 For a few of the older students SNAG was a life changing experience and since then they have been busy researching and learning more skills, regularly going out to driving ranges to practice, and are also excited to join up with the local Special Olympics Clubs Golf program as soon as they can.