Special Olympics Unified Sports® is an inclusive sports program that combines an approximately equal number of Special Olympics athletes (individuals with intellectual disabilities) and partners (individuals without intellectual disabilities) on teams for training and competition.
Three models exist within Unified Sports: competitive Unified Sports, Unified Sports Player Development and Unified Sports Recreation.
All three models provide different types of experiences in team sports such as basketball and football and in other sports such as bocce and golf.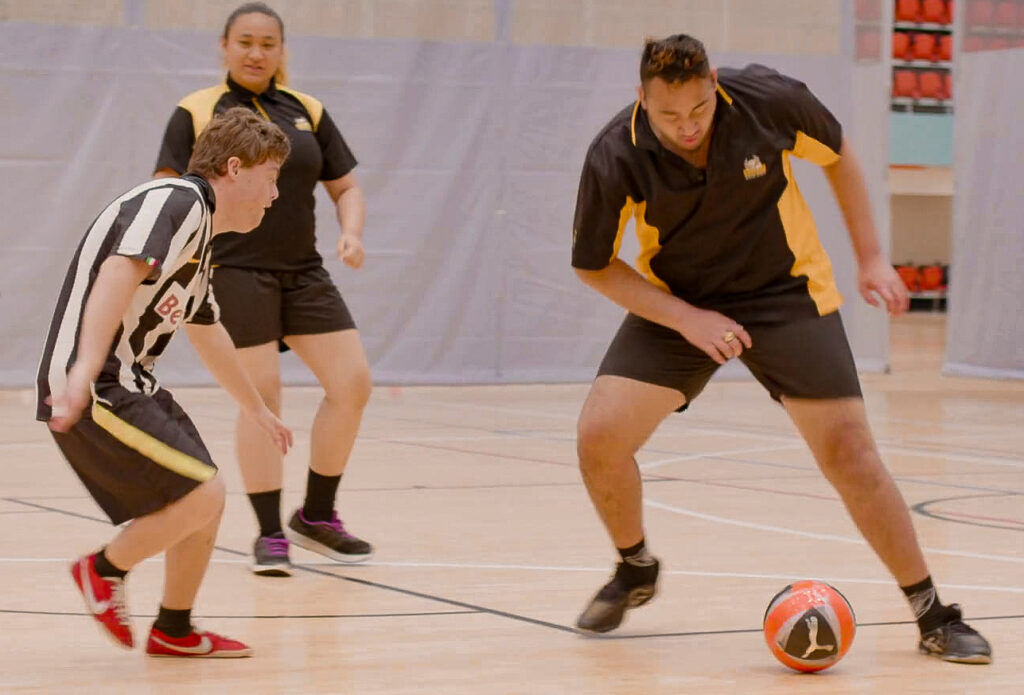 Promoting Social Inclusion Through Sport
Special Olympics is dedicated to promoting social inclusion through shared sports training and competition experiences.
Unified Sports joins people with and without intellectual disabilities on the same team. It was inspired by a simple principle: training together and playing together is a quick path to friendship and understanding.
In Unified Sports, teams are made up of people of similar age and ability. That makes practices more fun and games more challenging and exciting for all. Having sport in common is just one more way that preconceptions and false ideas are swept away
Athletes feel a sense of belonging when participating in Unified Sports; they can meaningfully interact with others, develop mutually rewarding relationships, are recognised as contributors and are received with acceptance and respect.
The Special Olympics New Zealand Board recently approved our organisation to pilot the Special Olympics Unified Sports® programme here in New Zealand.
Six Special Olympics Clubs are currently involved in the pilot with these Clubs focusing initially on bocce, soccer and golf, other sports will be added as the programme progresses.
The first of these pilots took place at Feilding Highschool. The programme had students from the high schools learning support centre as well as mainstream students. It ran for 5 weeks with the students getting to know each other as well as learn the fundamentals of basketball, passing, dribbling and shooting and finished with a intra school event.
A notable event was New Zealand's first FIFA secondary schools football event where 111 students from eight schools came together to play football. You can read the full story about this great tournament here.