The Athlete Input Council advises Special Olympics New Zealand (SONZ) and the SONZ Board around ideas and issues that are important to athletes.
Athlete Input Council 2021
The Athlete Input Council is made up of representatives from each of the regions across New Zealand. The representatives advise SONZ and the board on important issues and is a forum to discuss ideas about the great things happening in each of their regions that they can take back and share with their local Clubs.

The Athlete Input Council meets quarterly and the chair of the Input Council sits on the SONZ board. Athletes sit on the Input Council for a term of 2 years.
If you have anything you would like raised in the Athlete Input Council meeting make sure you get in touch with your local representative.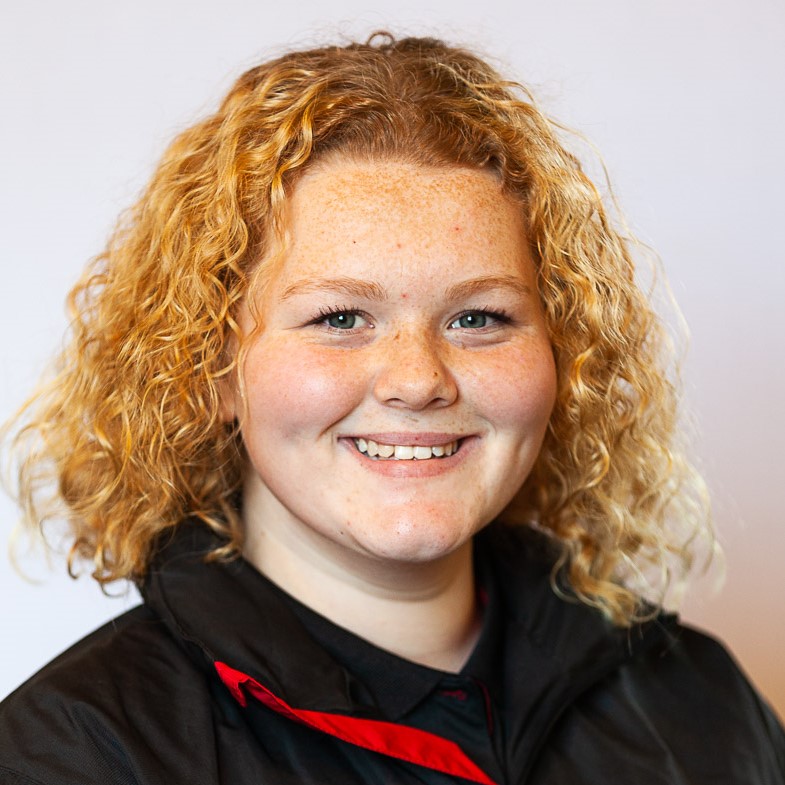 Grace Payne
Upper North Island Representative
Starting Special Olympics through the schools programme Grace Payne has been a part of Special Olympics Counties Club since 2010 and has been loving it ever since!
Grace currently competes in Basketball and Powerlifting, but has tried out a huge range of sports over the years athletics, football, tenpin bowling and table tennis.
Grace is the captain of her club's A grade basketball team, the Bullets and has had this role since 2014. In 2016, Counties' Bullets was New Zealand's first unified basketball team, which included Special Olympics athletes and mainstream athletes competing together. Grace has also been to two Special Olympics National Games and the 2019 Abu Dhabi World Summer Games, being the first female from New Zealand to compete in basketball, coming 4th in the men's grade.
In 2017 Grace took her leadership skills from captaining the Bullets basketball team and completed the Athlete Leadership programme. Since 2020, Grace is a co-chair for the Special Olympics Asia Pacific Regional Athlete Input Council and the group focuses on how athlete leaders can use their skills and promote inclusion in society.
In her time on the Special Olympics Athlete Input Council Grace would love to encourage more unified sports teams and educate our communites that there is a difference between Paralympics and Special Olympics.
---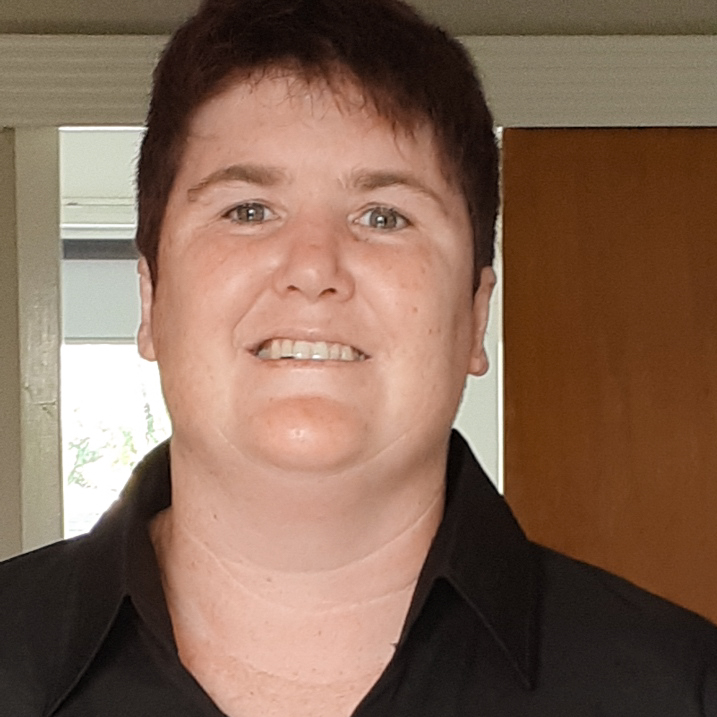 Kym O'Grady
Central North Island Representative
Joining Special Olympics Waikato in 2005 Kym started in Equestrian where she was selected to represent New Zealand at the 2007 China World Summer Games where she won a gold medal.
Additionally Kym has competed in swimming for several years and is currently a swimming coach. In 2011 Kym completed the Athlete Leadership Programme and since then has held various leadership roles. First as an athlete representative on the Special Olympics Waikato Committee then as the athlete representative on the Special Olympics New Zealand board where she held the role for two years.
In 2018 Kym had an incredible experience attending the International Global Messenger Congress in the Dominican Republic. In her position on the Athlete Input Council Kym would like to be a voice and a role model for her fellow athletes and to have a say on different matters about Special Olympics.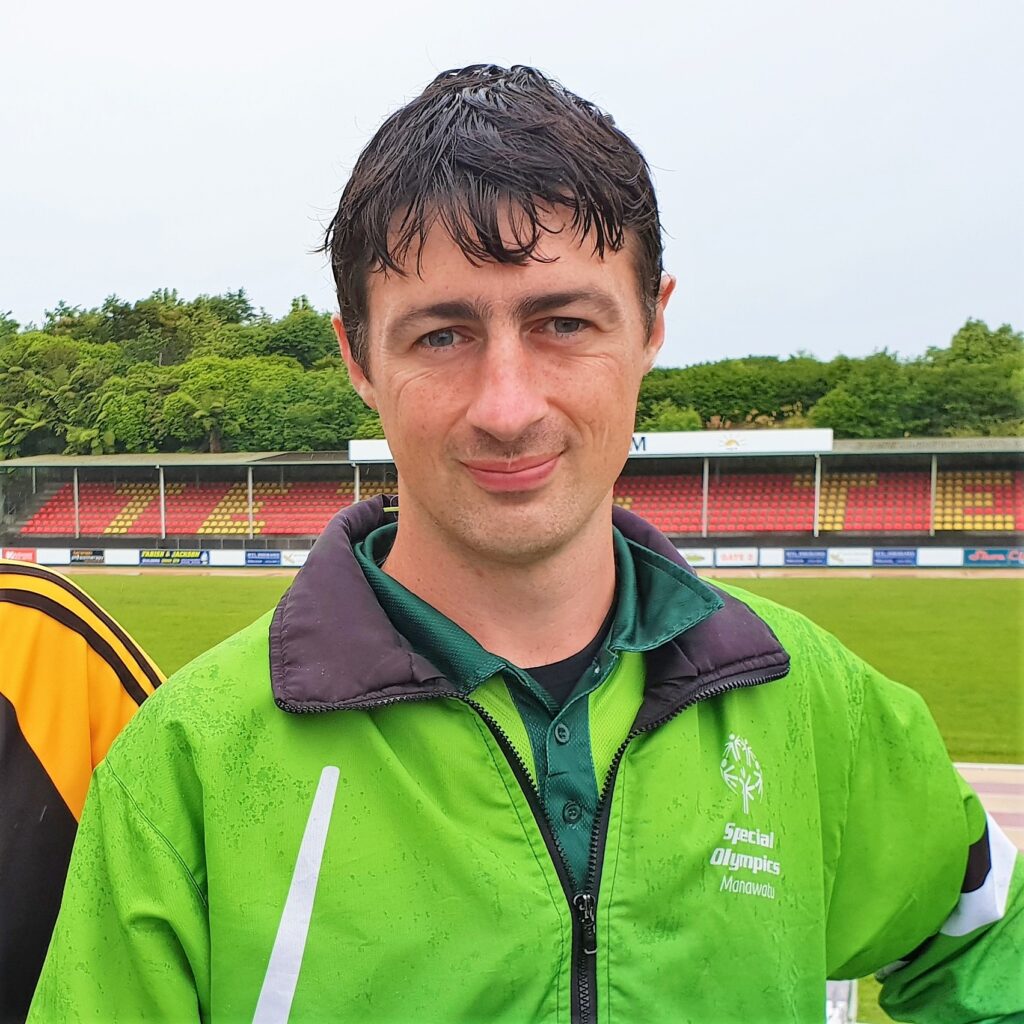 Ryan Smith
Lower North Island Representative
Ryan Smith has been an Athlete for Special Olympics New Zealand for almost twenty years starting when he was 15-years-old in 2003 and has since been a club member in Manawatū and Marlborough.
Ryan has competed in athletics, basketball, swimming, tenpin bowling, football, powerlifting and alpine skiing. He has attended three National Summer Games and graduated as an athlete leader in 2014.
He has been to two World Summer Games, and has achieved a Gold medal in the 4x100m relay in Athens, and was an athlete torch runner for the Final Leg Torch Run at the 2019 World Summer Games in Abu Dhabi.
Ryans goal on the Athlete Input Council is to help inspire hundreds of young athletes across New Zealand.
---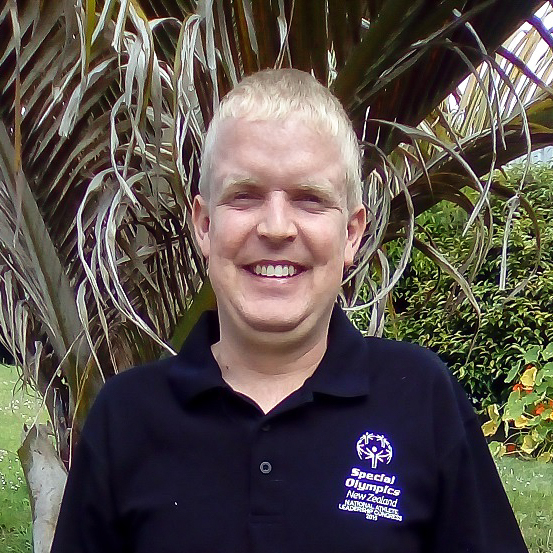 Hamish Hurst
Upper South Island Representative
Hamish has been training with the Special Olympics Nelson club since 2008. He is a keen sports fan, playing basketball, golf, powerlifting and football.
Hamish has competed at three National Summer Games and the 2011 Trans-Tasman Games in basketball. Hamish graduated from the Athlete Leadership programme in 2015 and uses his role and love of public speaking to raise awareness of Special Olympics in the local community.
Some of Hamish's notable public appearances include speaking at the Lions Club in 2017 and speaking on Nelson Fresh FM's 'Heads Up' live show promoting Special Olympics. Hamish is secretary of the Special Olympics Nelson Athletes' Committee and attended the USIRC Athlete Leaders' Congress in 2020.
Hamish sees his position as a chance to have some input at the National level as well as locally, and to represent all athletes from the Upper South Island.
---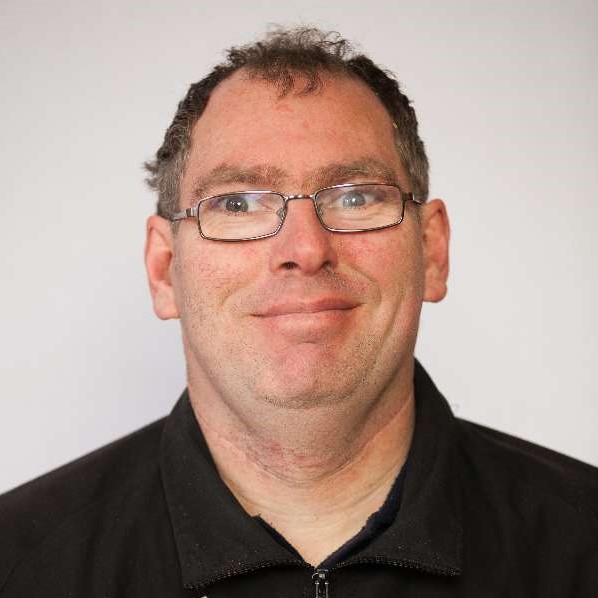 Chris Rielly
Lower South Island Representative
Involved with Special Olympics for over 20 years Chris Reilly is an athlete for the Special Olympics Otago club training in basketball and tenpin bowling.
Chris plays in a basketball league on a Wednesday nights against mainstream teams, and with ten pin bowling he runs a league every Friday night. In 2015 Chris was selected for the world games to represent New Zealand in ten pin bowling where he was one four athletes to go to Los Angeles, winning several medals.
In 2011 Chris graduated from the athlete leadership programme and since then he has been involved in the opening ceremonies at the 2013 and 2017 National Summer Games as well as the 2016 Trans-Tasman tournament. He has also been the athlete representative on the Otago club committee.
Chris is looking forward to sharing ideas from the Lower South Island and working to get athlete leaders in his region more involved with helping out with the schools programme.
---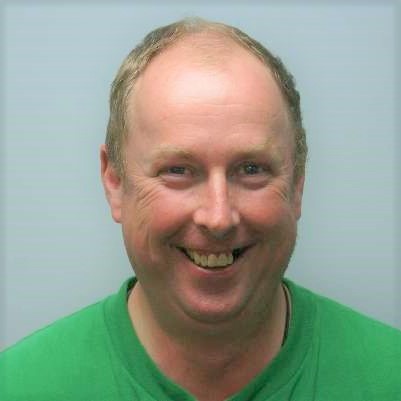 Hamish Taverner
Board Representative on the Athlete Input Council
Hamish Taverner has been a Special Olympics athlete for over 35 years, starting at Special Olympics Whanganui in 1981 and moving to Special Olympics Manawatu in 2003 after moving to Palmerston North.
Hamish's main sports are swimming, football and tenpin bowling which he has excelled in. Hamish attended the 1996 Asia Pacific Games in China for swimming and football, in 2011 Hamish was also selected to attend the World Summer Games in Athens, participating in tenpin bowling.
Hamish has attended many National Summer Games over the last 35 years, a highlight being where he carried the torch on the final lap of the Law Enforcement Torch Run with Police Commissioner, Howard Broad finishing with Hamish lighting the flame and reading the Oath in 2009.
Hamish completed the Special Olympics Athlete Leadership Programme in 2010 and in 2018 became the athlete representative on the Special Olympics New Zealand Board.