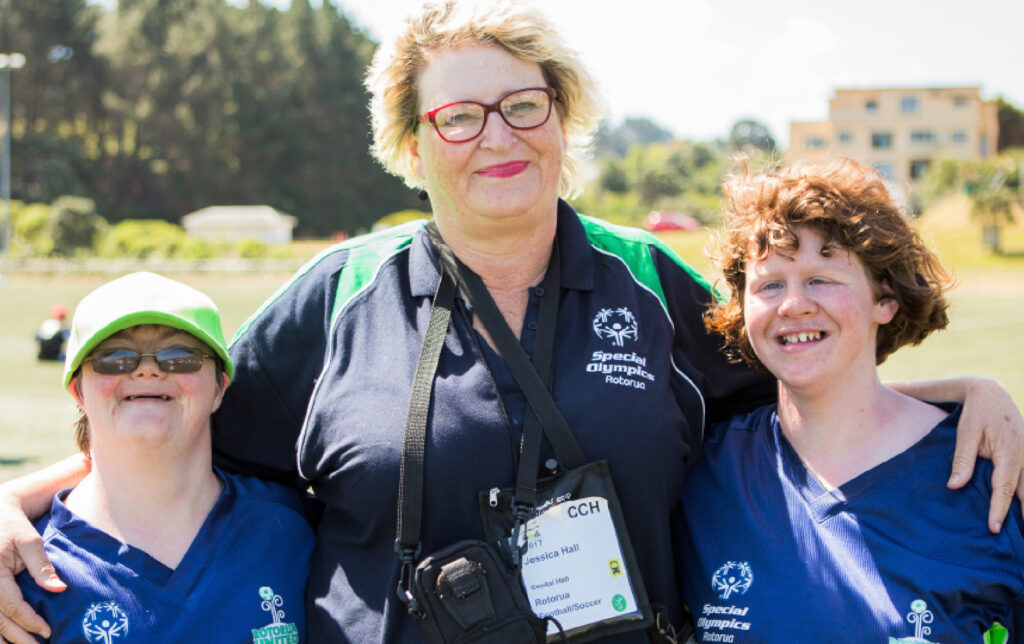 Registrations open now for Family Health Forum
3 September 2021
We are excited to announce a new event coming to the Freemasons New Zealand Special Olympics National Summer Games this year, the first ever Family Health Forum.
The Family Health Forum is an information session for families, guardians and caregivers of Special Olympics athletes. Throughout these games one of our missions is to equip the athletes with the tools and knowledge to help them with their health and wellbeing and to achieve this we run the Healthy Athletes Programme. However, we know that a lot of the support our athletes receive is from their whanāu.
The Family Health Forum aims to provide families with the opportunity to access information and connect with key personnel in the disability space. We also hope to empower families and people with intellectual disabilities to be able to advocate for their rights and be treated with respect, as well as providing key information about physical and mental health, nutrition, and wellbeing.
To do this we are pleased to have a panel of speakers who are knowledgeable in these areas. The panel includes Disability Rights Commissioner Paula Tesoriero, Disability Advocate and Researcher Sharon Brandford, and Health Promotion Clinical Director Dr Jonathan Kok. We will also have a range of organisations from the disability and health space attending for the families to connect with.

The Forum will be held after all sports have finished at 1pm Sunday 12 December at the Claudelands Event Centre. The Forum will start with a lunch and our main speakers will host a panel from 2-2:45pm, afterwards families and caregivers will have the opportunity to mingle with each other, the organisations, and the speakers to facilitate productive connections and the sharing of information. The event will be finished before the closing ceremony at 4pm.
To attend the Family Health Forum you must purchase a ticket by the 26 October as tickets are limited. Tickets are $20 and covers lunch.
If you are interested in the event you can view more information and purchase your ticket at https://nsg2021.specialolympics.org.nz/family-health-forum/