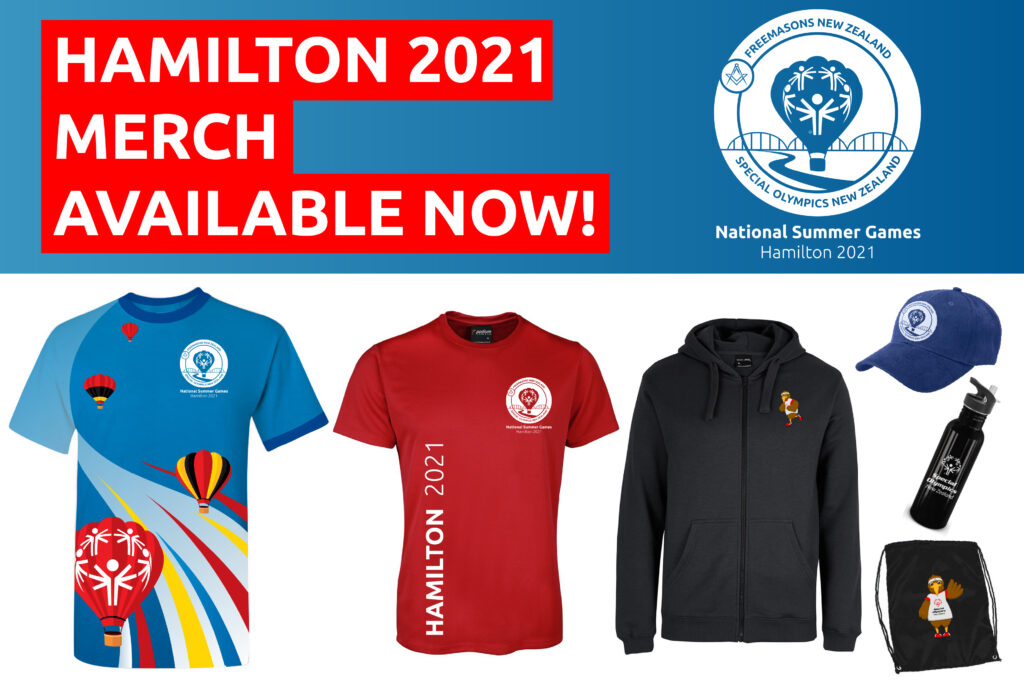 Hamilton 2021 merch available for pre-order and giveaway
3 September 2021
We're thrilled to release limited edition merchandise for the 2021 Freemasons New Zealand Special Olympics National Summer Games, with items inspired by Hamilton featuring the National Summer Games logo designed by Special Olympics athletes, and merchandise featuring our mascot Kaha the Kiwi!
All merchandise is available for pre-order until the 31 October for pick-up at the National Summer Games. Some merchandise will only be available as pre-order and may not be available for purchase at the Games, so get in quick!
To celebrate less than 100 days to go we're giving away a Hamilton 2021 sports t-shirt and cap to two athletes!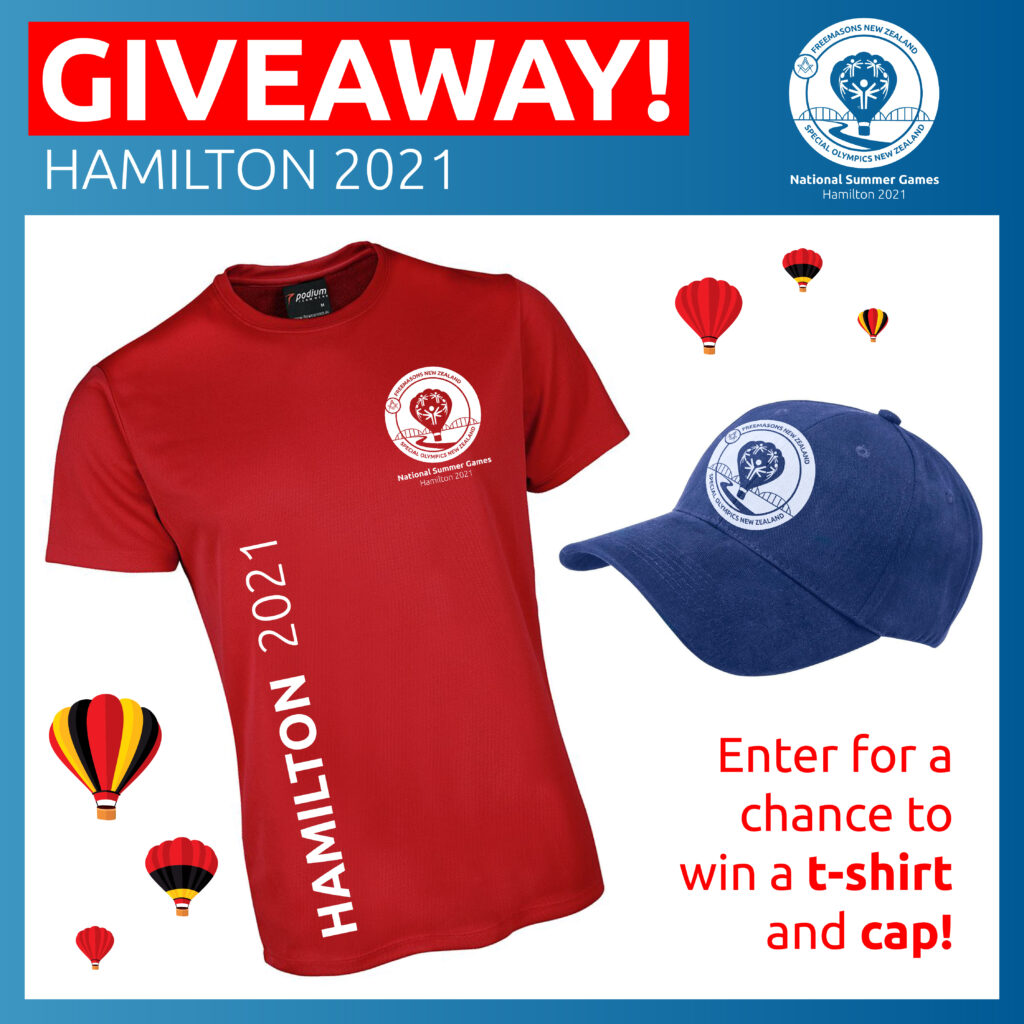 To enter for the chance to get a Hamilton 2021 t-shirt and cap, write to us or send us a video telling us what sport you play and why you're excited for the National Summer Games!
The giveaway is now closed, thank you to everyone who entered we will be announcing the winner on Wednesday 15 September on Facebook