What does every child want? The chance to kick a ball, to throw it well, to share that success with family members. What does every child with intellectual disabilities want? The exact same thing.
Special Olympics Young Athletes is a sport and play program for children with and without intellectual disabilities (ID), aged 4 to 7 years old. Young Athletes introduces basic sport skills, like running, kicking and throwing. Young Athletes offers families, teachers, caregivers and people from the community the chance to share the joy of sports with all children.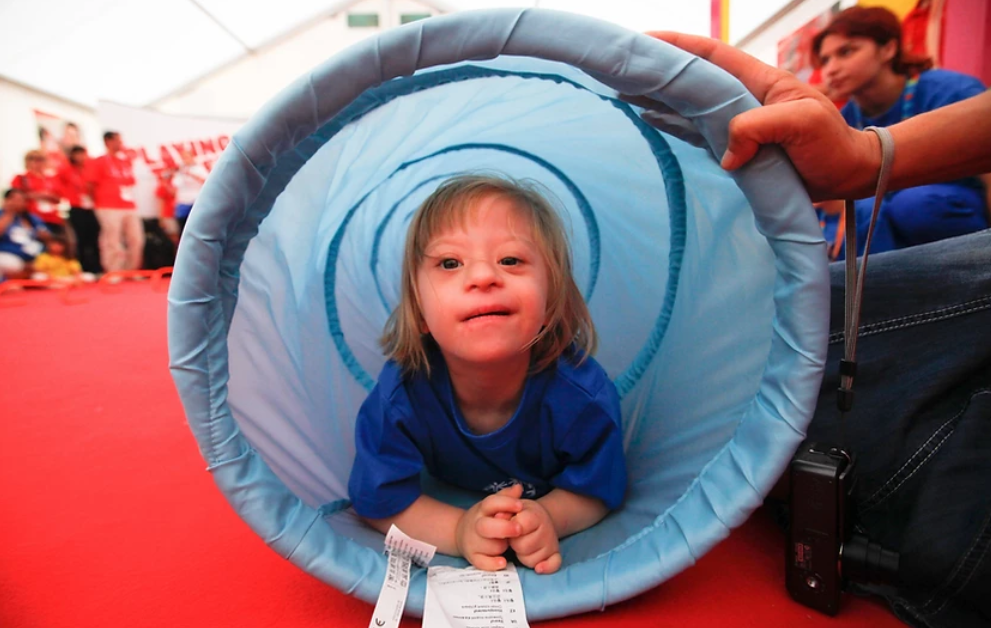 Children learn how to play with others and develop important skills for learning. Children also learn to share, take turns and follow directions. These skills help children in family, community and school activities.
Young Athletes is a fun way for children to get fit. It is important to teach children healthy habits while they are young. This can set the stage for a life of physical activity, friendships and learning. Young Athletes is easy to do and fun for all. It can be done at home, in schools or in the community. Through Young Athletes, all children, their families and people in the community can be a part of an inclusive team.
Young Athletes welcomes children and their families into the world of Special Olympics. Findings from the programme running elsewhere around the world highlights children with ID who took part in Young Athletes developed motor skills more than twice as fast as others who did not take part and parents and teachers of children who took part in the Young Athletes curriculum said the children learned skills that they will use in pre-primary school. Young Athletes helps children get ready to take part in sports when they are older and can be a pathway into wider Special Olympics club activity.
Coaching support on this programme will also be provided by Special Olympics Global Messengers. These Global Messengers athletes with ID have themselves participated in Special Olympics and are now putting some of their coaching and delivery skills in to action on this programme.
Young Athletes supports children all around the world in schools, communities and at home. Young Athletes helps lead children into a bright new world of sports and social skills, pride and possibility with the programme being piloted for Young Athletes from the Wellington region. The six week programme will take place at the ASB Sports Centre, Kilbirnie, Wellington on Sunday 10, 17, 24 November and 1, 8, 15 December. Each session runs 10.30am – 11.15am. The programme is free but registration is essential.