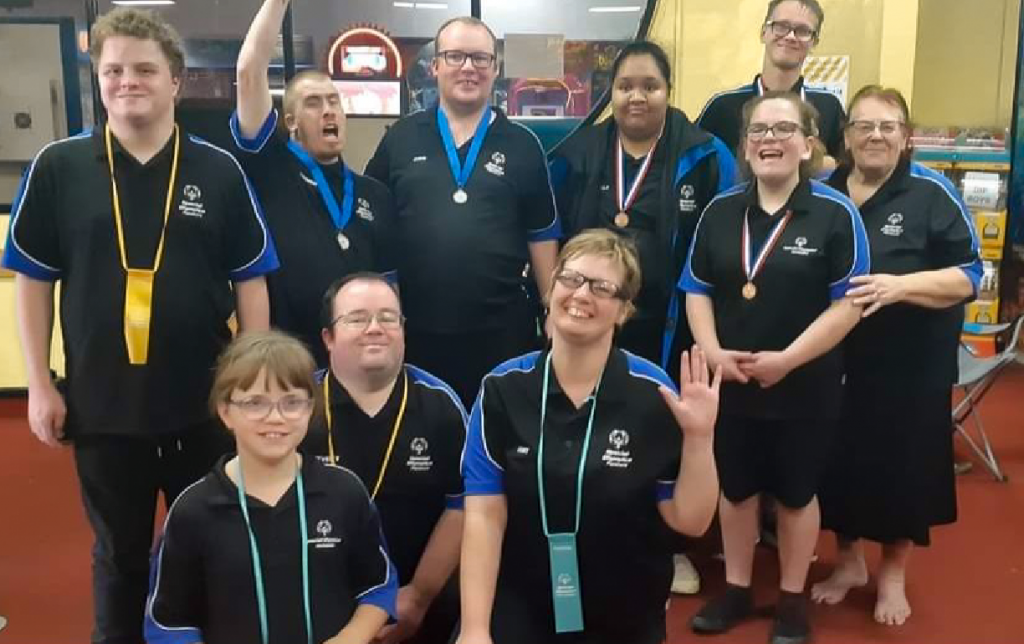 Moxon family bowls for gold at National Summer Games
4 March 2022
Three generations of the Moxon family aren't letting any challenges stop them in their journey to compete together in ten-pin bowling at New Zealand's largest sporting event for people with intellectual disabilities.
Susan Moxon, along with her husband, parents and four kids have always been a close-knit family and share a love of bowling that's been passed down through generations.
In 2017 they started joining their local Special Olympics club in Papakura and by 2021 Susan, her mum Linda, 17-year-old son Taylor and 12-year-old daughter Hayley were a bowling powerhouse.
Taylor and Hayley train as athletes, Taylor has autism along with Susan's other two sons, and Hayley has global developmental delay, while Susan and Linda coach two out of three club teams.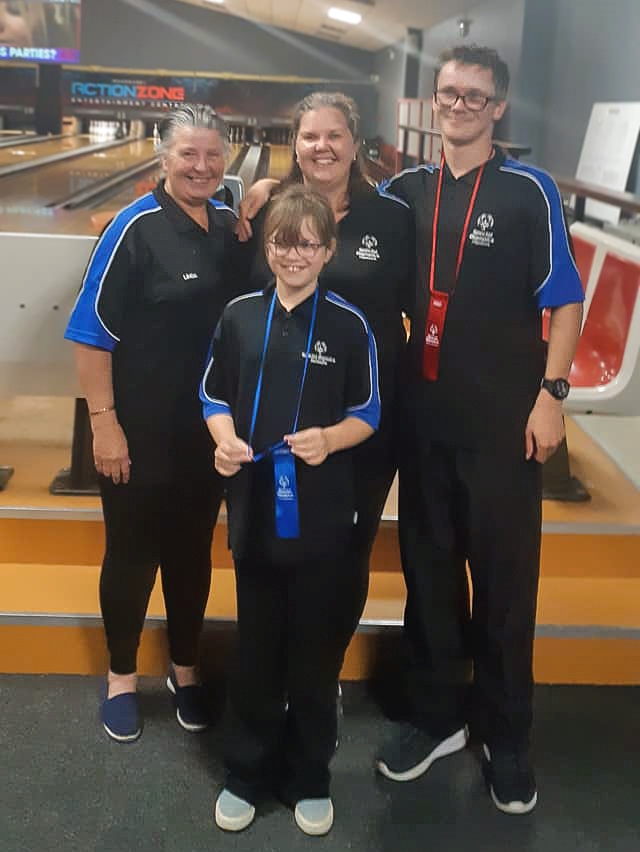 Now after years of training and competing, the four Moxons are preparing for their biggest competition yet, the Freemasons New Zealand Special Olympics National Summer Games (Games).
With over 1,500 athletes and coaches travelling from 42 clubs across New Zealand to compete in ten sports across five days, the Games are Special Olympics New Zealand's pinnacle event and one of New Zealand's largest multi-sport events, held this year on 8-12 December in Hamilton.
"We're all really excited, Taylor and Hayley, they've never been to a big event like this before. There was a possibility my 13-year-old would come too, but it's a big competition with a lot of people and would be overwhelming for him."
Taylor knows going to Games won't be without its challenges. Taylor has epilepsy, but he's determined to show everyone that it can't stop him from doing the sports he loves.
"I have not had any of my tonic chronic seizures now for seven years, but I do have silent ones. I have to still take medicine on a daily basis to keep my seizures low."
"I want to show people because you have a disability you should not let it stop you from getting involved in things you like doing."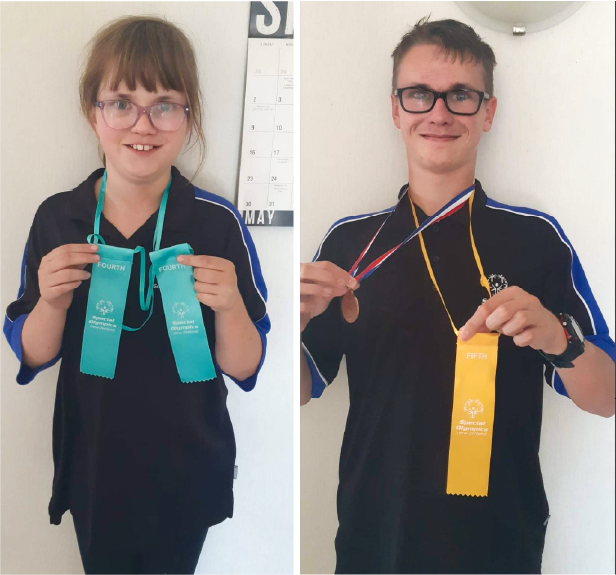 Taylor is in Susan's team while Linda coaches Hayley's team. Linda says Special Olympics trainings are a highlight of her week and always looks forward to seeing all the athletes.
"I've got an awesome team, in the morning I go up to them and say 'what's my team?' and they do thumbs up and say 'we're the best team!' "
Between coaching Linda helps the club fundraise for the National Summer Games through donating hand-knitted goods, including teddy bears and a quilt that took eight weeks to make which was raffled at a tournament last year.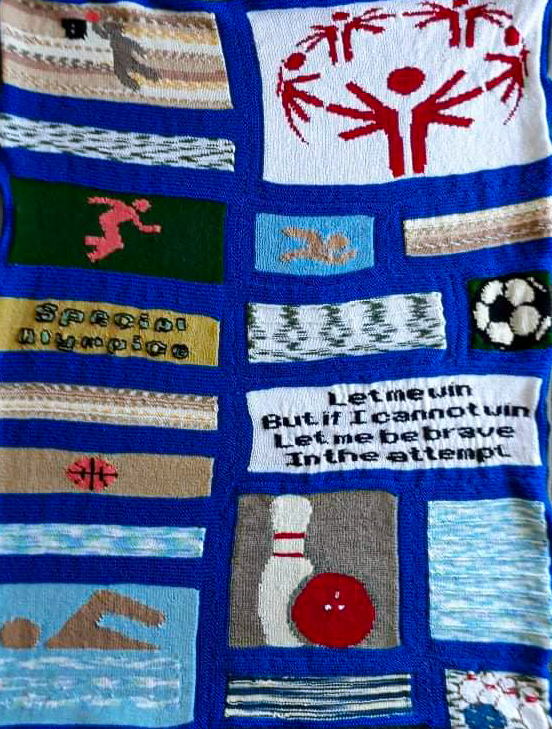 Linda spends a lot of time helping out at the club and says over time the family have grown close to the other athletes, parents and volunteers.
"Our club is not just a sports club, it is our Special Olympics family. "
Linda's steadfast support of her family has also helped Susan while she's waiting for surgery to fix tendonitis and a ruptured tendon from an accident three years ago.
"I have my days like any parent would do and fighting my own injury which has kept me out of work has led to some low points for me over the last three years." Susan says.
Susan navigates daily life managing her pain and coaches with a brace on to minimise discomfort. She attributes her perseverance to the support of her husband, and her ongoing positivity to her children.
"My kids keep me going." Susan explains.
After years of training the family is looking forward to putting their skills to the test, but Susan says that winning is not everything, and that just participating in this big event is a huge achievement for Taylor and Hayley.
"We've drummed it into them that it doesn't matter if you come first, second, third or last, as long as you've done your best that's all that matters, we'll be proud no matter what."
(Featured image: Athletes from Special Olympics Papakura celebrating after a successful tournament)