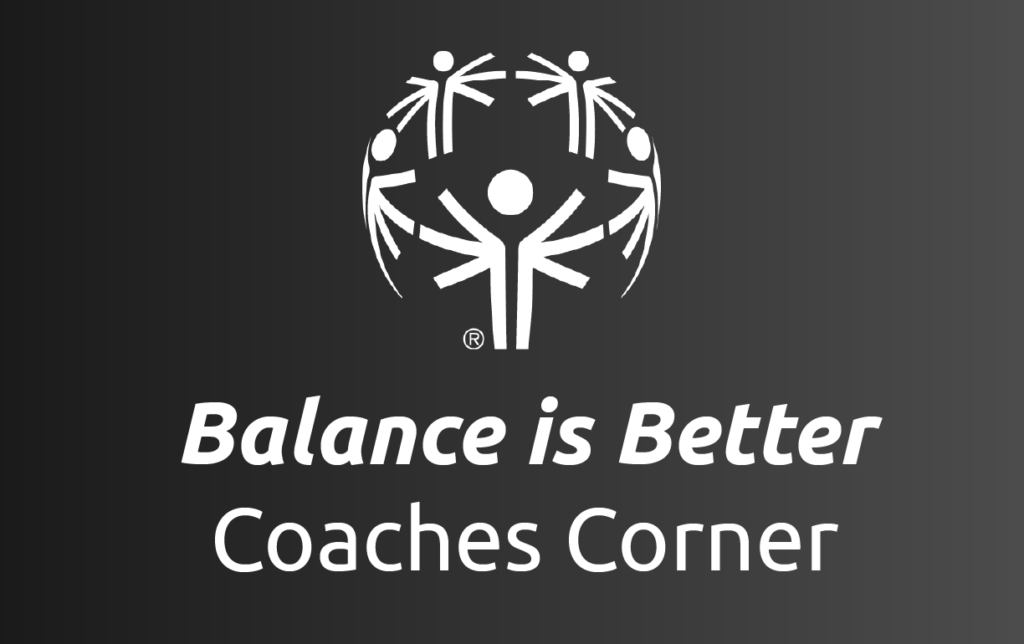 Balance is better coaches corner
4 March 2022
By Gary Peacham
Navigating Covid-19
Covid-19 has impacted all of Aotearoa and continues to have an impact on some of the opportunities that are offered within our Special Olympics New Zealand (SONZ) program across the country. As we navigate through this pandemic, we continue to evolve our protocols and guidelines to support clubs and volunteers.
Coaching during Omicron
Opportunities for clubs, athletes, and coaches to participate in trainings and localised events are still available. Feedback received from clubs have highlighted two clear views on participation during the current Omicron spread:
Participants (athletes and coaches) have expressed their lack of confidence to attend events and trainings and feel uncomfortable participating at this time.
Many participants want to train and compete as close to 'normal' as possible.
Both of these views and feelings are supported by SONZ, and we encourage clubs and coaches to keep having these conversations regularly as Omicron continues to develop.
Impact on our Coaches
Whilst SONZ athletes are at the front and centre of everything we do, it is important to reflect and understand the impact the current pandemic is having on our amazing coaches. Many coaches will have experienced significant disruption to their work and social routines, and it is important to review and evaluate how they can be supported at this time.
Our top 3 tips for coaches and clubs to think about during the current climate:
Having different outlooks on participation is ok – coaches may have different views within the same club, this is fine, remember to be calm, kind and work together.
If in doubt, sit it out – if coaches, athletes, and volunteers are not 100% comfortable with participating at this time, support them and let them know it's ok to sit this one out.
Review current coaching practices – can you change anything in your programme to minimise risk? Can you train one day per week instead of two? Do your athletes feel comfortable to attend a competition? Have you analysed the risk vs the benefit of participation?
Please remember SONZ are here to support you, and we strongly recommend all coaches find out how their athletes are feeling at this time. Obtaining a good understanding of their current comfort levels is very important. If you need support with this, please reach out to your local RSC to help you.