As a weather bomb tormented Berlin and threw the Special Olympics World Summer Games in turmoil, the indoor athletes on the bowling alleys, dressage rink and swimming pool continued to lead the way and claiming five more medal for New Zealand.
Tenpin bowlers Kristie Sharp and Shanae Dean were the first to pick up their second medal of the games in the women's singles, after earlier winning bronze medal in the Teams competition.
Sharp from Porirua added a silver in her division, while Dean from Counties won another bronze at Berlin's Bowling World Complex.
The Special Olympics World Summer Games are the largest inclusive sports event in the world, where 7000 athletes with an intellectual disability from 190 countries compete across 26 sports.
Sharp had taken the tough route after a stellar performance in her grading games earlier in the week, where she bowled five consecutive strikes for a record score of 185.
Coach Raewyn Judson had been left scratching her head how her pupil was going to cope against other top bowlers, but the athlete from the Mana club showed that the score was far from a fluke, when she recorded 173, 165 and 135 in her three frames in front of parents Pauline and John from Porirua.
The score left Sharp in second behind Swedish bowler Lisa Nordstroem Green who was a whopping 121 points ahead of the rest of the field but the New Zealander was well clear of Canada's Rachel Peers in third.
Shanae Dean was slightly disappointed with her opening frame of 112, but recovered two solid scores of 121 to take bronze behind Amy Bouwmeester from the Netherlands and Malta's Natasha Bianci.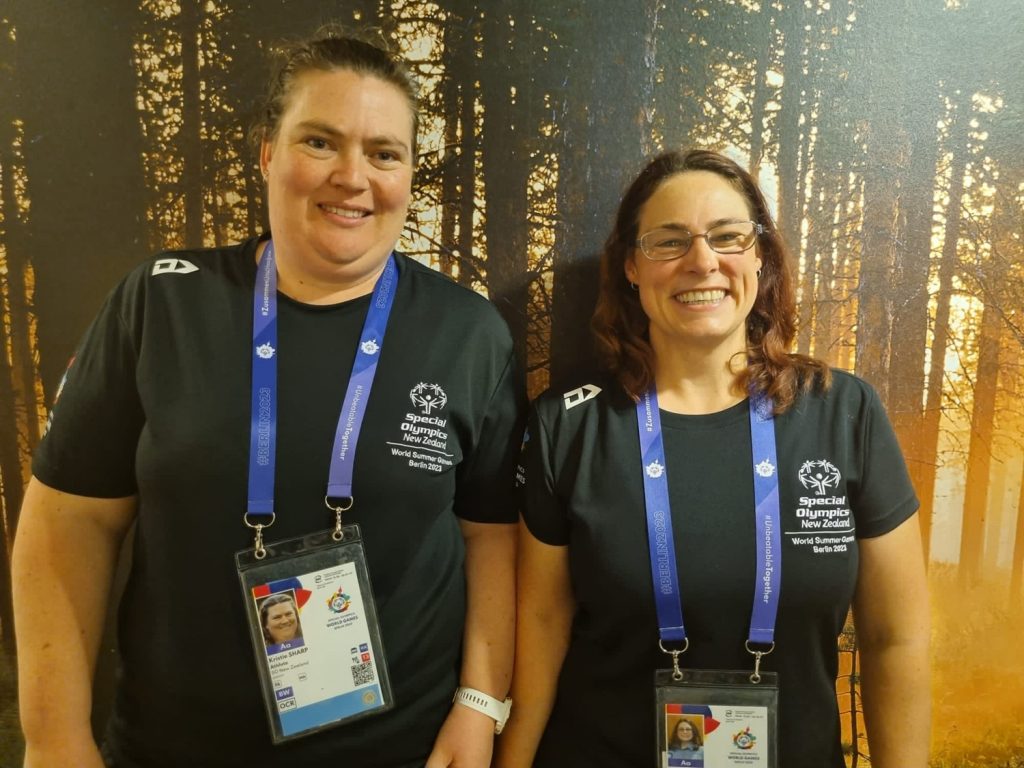 In the equestrian competition, gelding Archie has quickly become Chelsea Thorn's new best friend after the pair managed to earn the Auckland rider a silver medal in the Working Trail discipline.
It was Thorn's second medal in two days after earning a bronze in equitation a day earlier.
"Archie was a challenging ride but nice to ride," said Thorn.
The 35-year-old had only met her new ride the day before the first competition but the 21-year-old mount proved to be a good fit for the Papakura rider.
"He taught me to be soft and ask gently. He is a nice horse," said Thorn, who like the tenpin bowlers, will have to wait a day to collect her medal at their ceremony.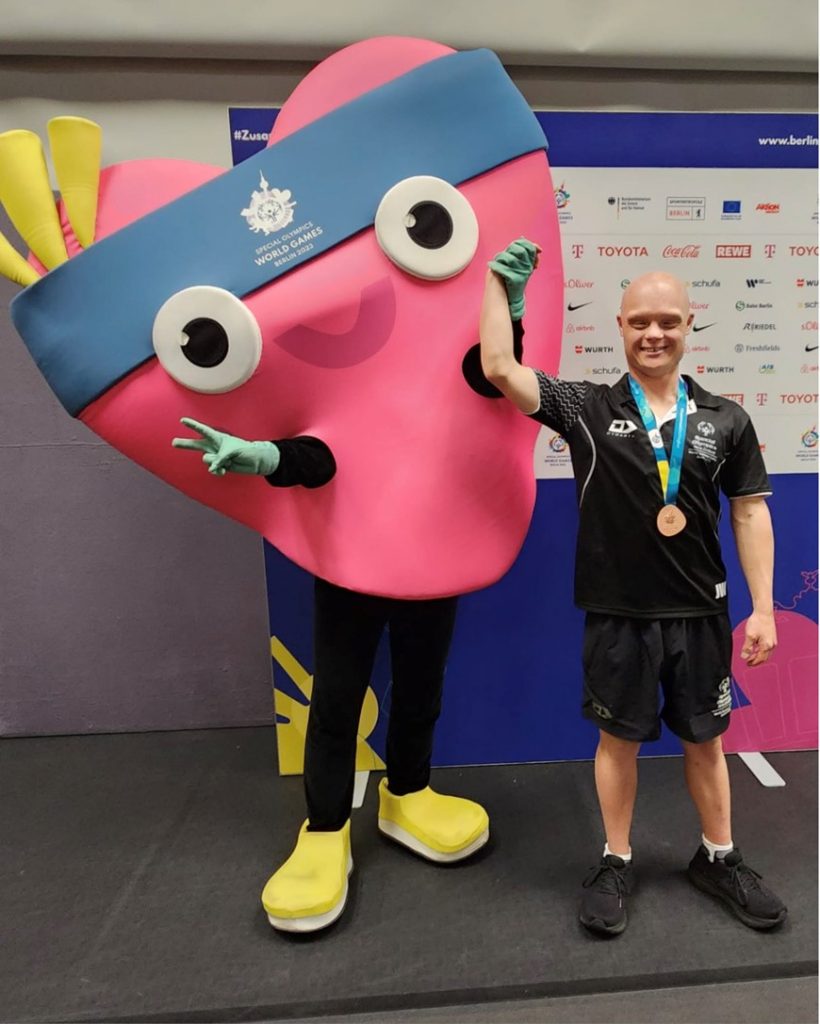 In the swimming pool Manawatu's Jesse Williams also picked up his second medal in the 50m freestyle.
Williams had earlier won bronze in the 4x25m relay and on Friday became a double medallist with another personal best of 36.26sec, which was desperately close to the silver placing.
The penultimate day of competition saw most outdoor events cancelled, but Wellington's Matthew Di Leva was clearly used to the wet conditions by claiming a silver in the long jump, before the rest of the events were postponed to Saturday.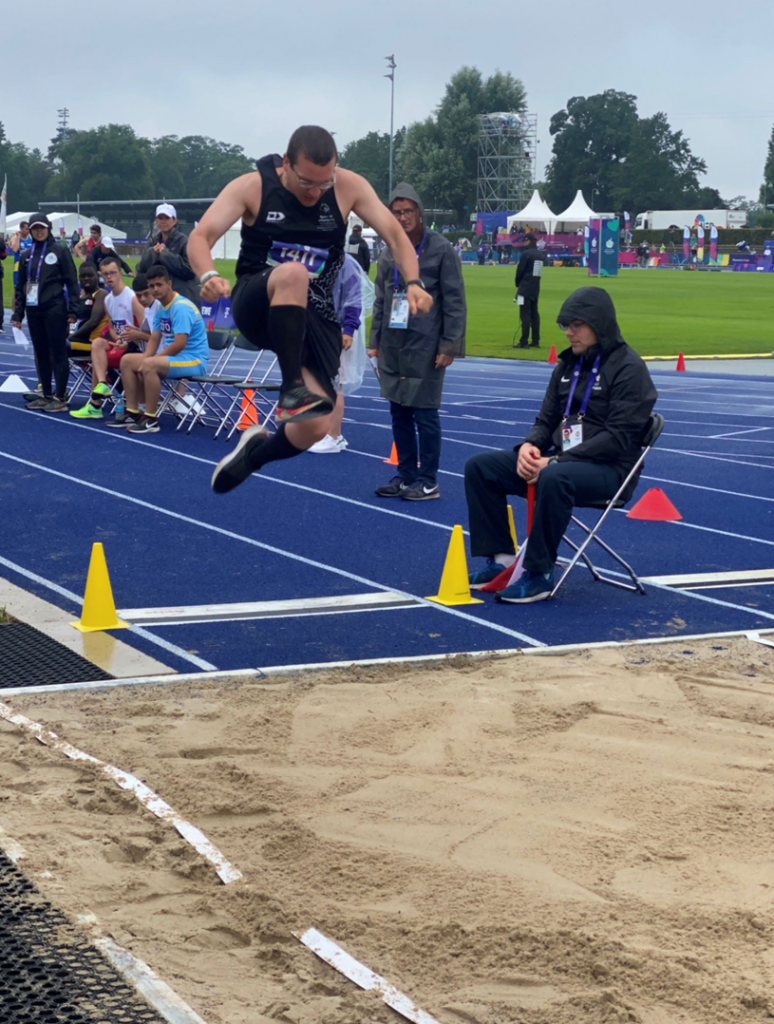 Di Leva said he was extremely pleased and proud to have won a medal for New Zealand, only 8cm behind winner Zainulabdeen Al Kafaji from Iraq.
"I jumped with power and I got a medal. I jumped 1.85m," said the likeable athlete from Newtown, who flats with three friends and works at the local supermarket.
Di Leva is the youngest of five boys and has enjoyed strong support from his siblings, especially brother Chris who was his first coach. 
"I am very proud of my achievements and so will my mum," said Di Leva, who is also a hip-hop artist and performs around the Wellington region.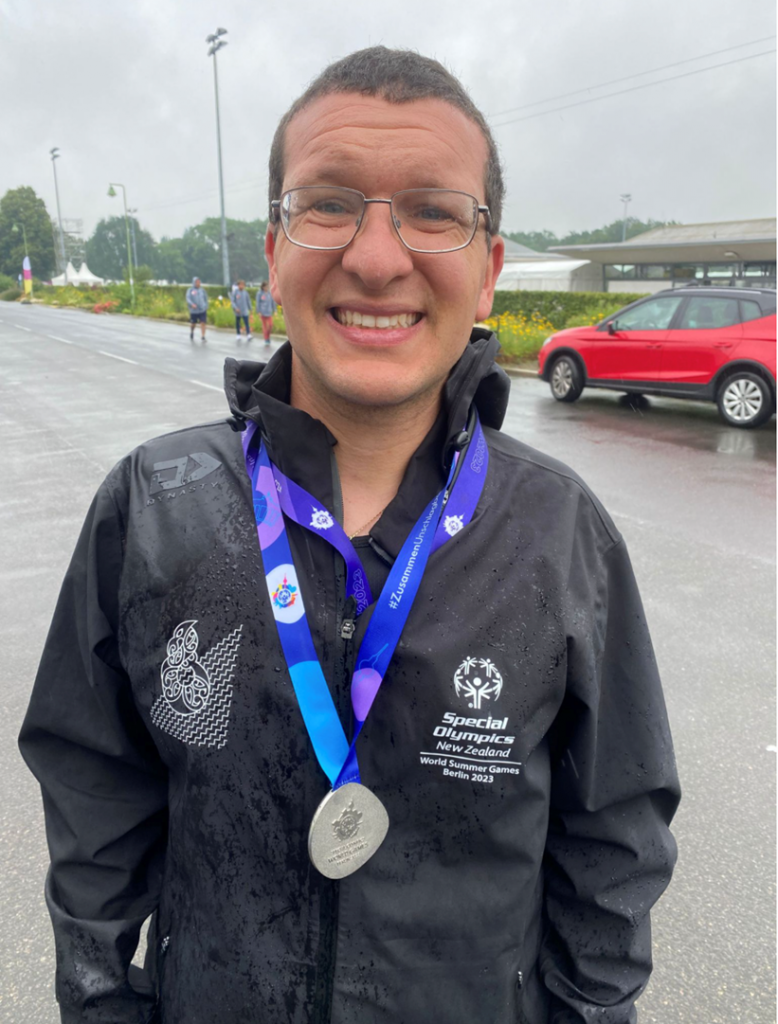 New Zealand now has 25 medals in total with one day of competition left. After continuous heavy rain for nearly 24 hours, organisers are now scrambling to finish the remaining programme on the final day of competition before the closing ceremony at the Brandenburg Gate on Monday morning NZT