Back on the 30th of November last year, when most of us were thinking about our packing for the National Summer Games, five of our powerlifting athletes were donning their New Zealand Powerlifting Federation uniforms and representing New Zealand in the 2-yearly Commonwealth Powerlifting Championships, which this year were held in New Zealand.
Special Olympics Howick-Pakuranga athletes James Wilson and Patrick Holmes, and Special Olympics Otago athletes Bradley Caffell, Ryan Doherty and Ryan Stewart, went up against Special Olympics athletes from Australia and England.  Mainstream competitors came from all over the world, from countries as diverse as Canada, India, Australia and the Isle of Man!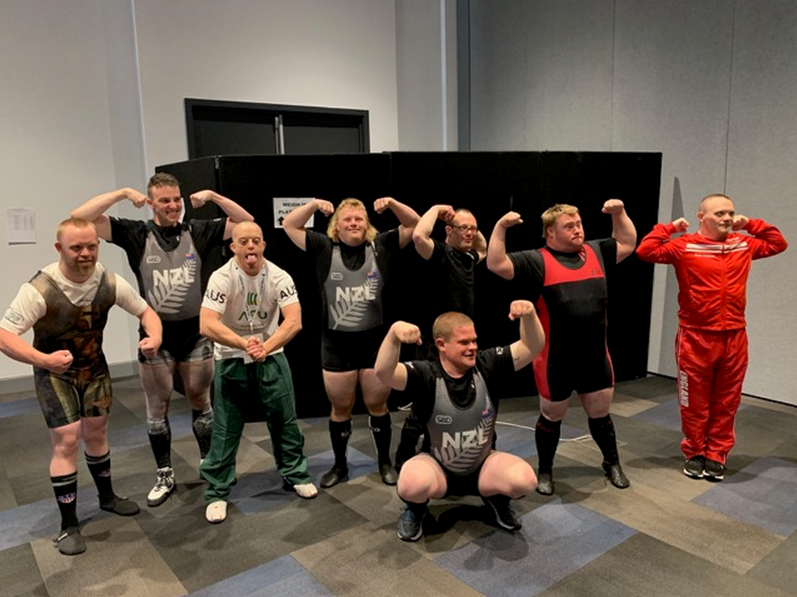 Competing under exactly the same rules as the mainstream lifters and with the same International Powerlifting Federation top level referees, our athletes all excelled themselves and came away with some amazing medals.
James also won the "Special Olympics Best Overall Male Lifter" award, presented at the closing banquet.  Ryan Stewart gained invaluable international competition experience which will serve him well when he heads to the World Summer Games in Berlin in June.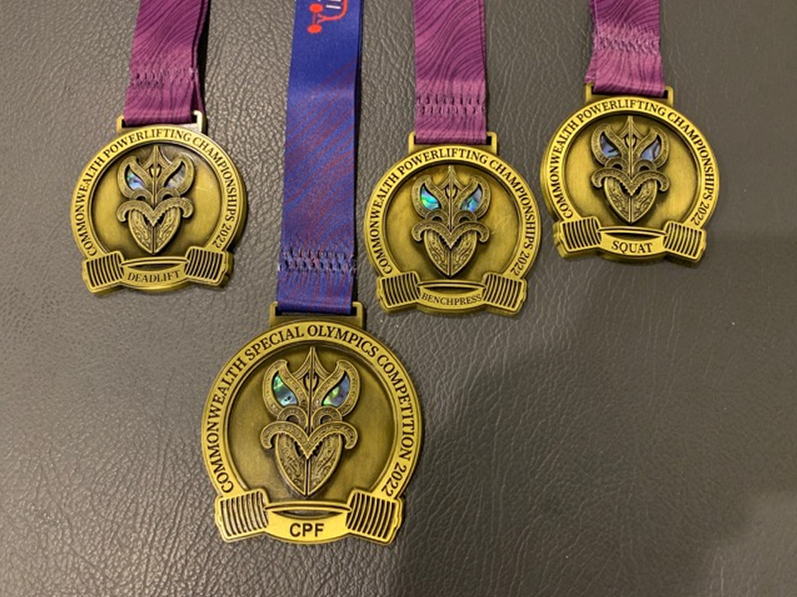 Everybody achieved personal bests and also made some new friends from Special Olympics Australia!  They also have some very cool uniforms to remember the event by. 
Just 10 days later, four of these athletes were once again competing, this time at the National Summer Games in Hamilton.  Amazingly, they were so motivated that their performances were just as good as at the Commonwealths!
The two days of powerlifting at the Summer Games were run by the New Zealand Powerlifting Federation with volunteers from the local Waikato Bay of Plenty powerlifting club and officials from the NZPF itself.  NZPF President Paul Clarke refereed on day two and very much enjoyed presenting medals and ribbons at the closing awards ceremony. Steve Wilson, the NZPF's  National Liaison officer for Special Olympics said "We had a great time running the event and we were pleased to see all the athletes enjoying themselves so much.  Our regional associations are looking forward to helping out with upcoming Tier 1 and Tier 2 competitions and as always we welcome Special Olympics lifters to our mainstream events as well.  There is a global relationship between Special Olympics International and The International Powerlifting Federation and New Zealand is a great example of how well this can work."