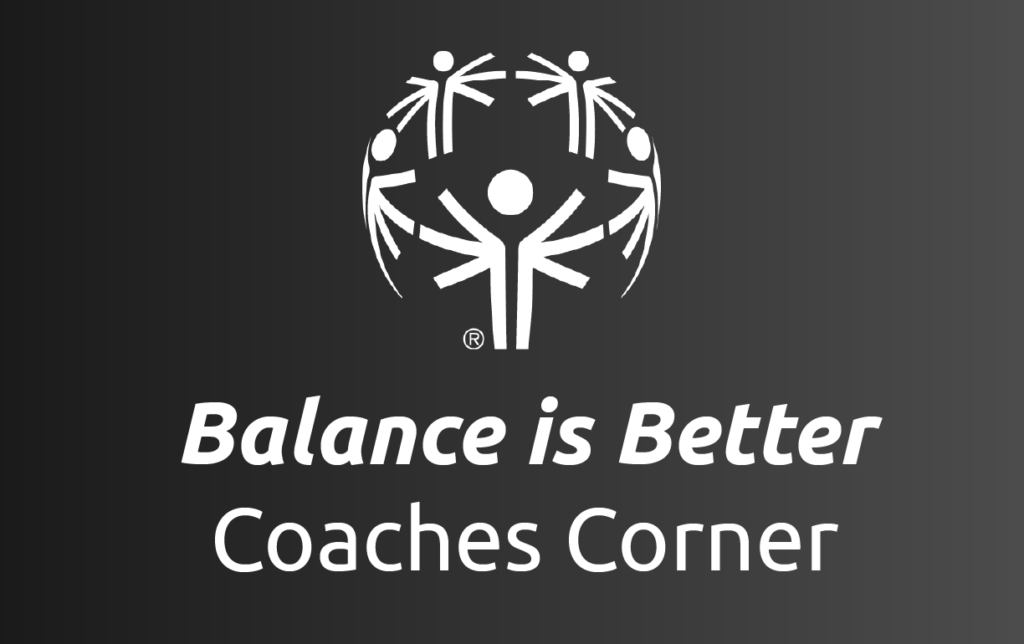 Balance is better coaches corner
10 May 2021
By Gary Peacham
Thank-you coaches!
Over the past few months Special Olympics New Zealand (SONZ) have sent out a survey, asking about development opportunities our amazing coaches would like to see made available in the future. SONZ would like to thank all clubs and volunteers who contributed and took the time to complete the survey. This feedback is essential, and we will look to repeat this process in the future to ensure we continue to listen to the needs of our coaches.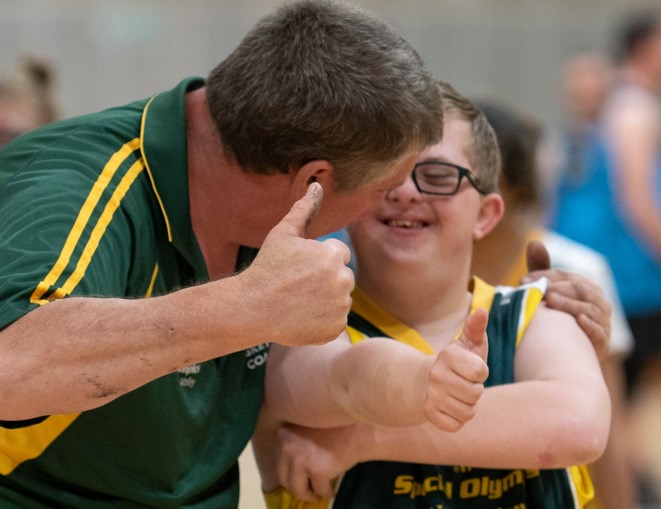 National Summer Games Hamilton 2021
As we move towards the end of Tier 2 qualifying period, many coaches across the country are starting to focus their attention on preparing their athletes for the National Summer Games in Hamilton.
Tier 2 qualifying concludes on the final day of June, but this should not mean all sporting activity comes to a halt. Coaches will naturally be underway with their planning for Nationals and to best prepare athletes for the next tier of competition, SONZ suggest coaches start thinking about the following questions:
What does the calendar of events look like for my athletes / team?
What does our club training programme entail? Are we making any changes?
How do I keep my athletes who are not going to NSG engaged?
What is the last competition opportunity for my athletes / team before NSG?
When is our last training session? Have I communicated this to everyone?
Did all my aspiring athletes manage the T2 experience? Will they cope being away from home at NSG?
As a coach, can I change anything I am currently doing to better prepare my team / athletes?
Effective planning and continued training opportunities will best prepare athletes to succeed at the National Summer Games. SONZ will be running a series of in person forums across the country in the coming months, and we will be offering specific coaching tools, tips, and coach collaboration opportunities. Dates will be coming out via your local RSC shortly and be sure to register if you hope to attend.
In the meantime, coaches who enjoy learning from other coaches' experiences, we recommend you check out the following webinars. These webinars cover a range of topics and I am sure you will find that one thing within them that may help you with your current coaching practice.
Returning to sport post lockdown
Webinar Replay: Coaches returning to play | Balance is Better
Raising the bar in youth sport – golden rules for creating a positive experience
Webinar Replay: Raising the bar in coaching youth sport | Balance is Better