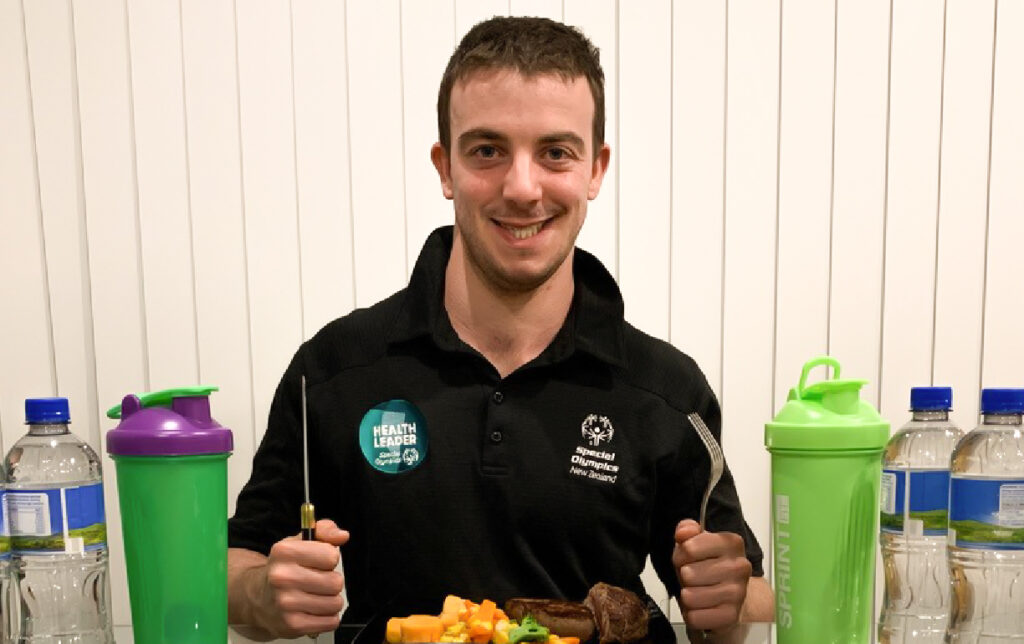 Stay in tip-top shape with James Wilson's nutrition tips!
10 May 2021
A nutrition message from Health Leader James Wilson
In the lead up the National Summer Games nutrition is even more important than usual. Here's what I eat every day, but I'm a powerlifter and need a lot of fuel! You don't have to eat as much as me, but here are a few useful pointers.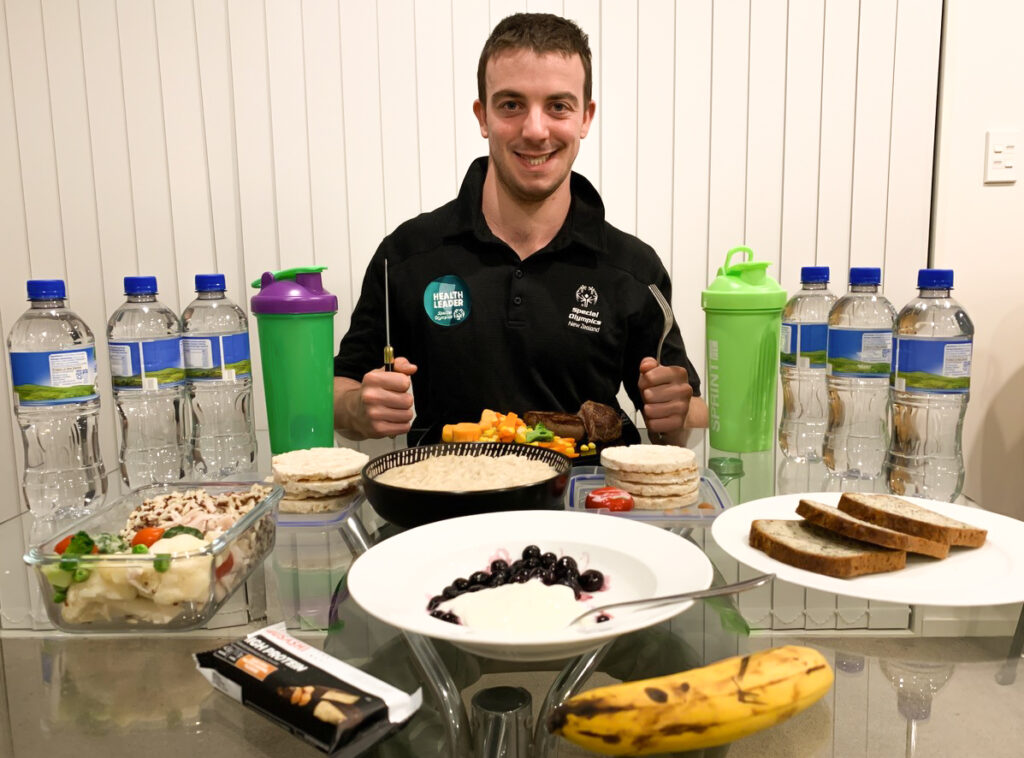 Pick from the following food groups:
🍎 Fruits
🥦 Vegetables
🍞 Grains
🥛 Dairy
🥣 Protein.
Make sure that you choose colourful vegetables including green leafy vegetables and stick to low sugar fruits such as berries, although bananas are a great pick me up during a tough work out. And stay hydrated – on training days I take in even more fluids than shown here!