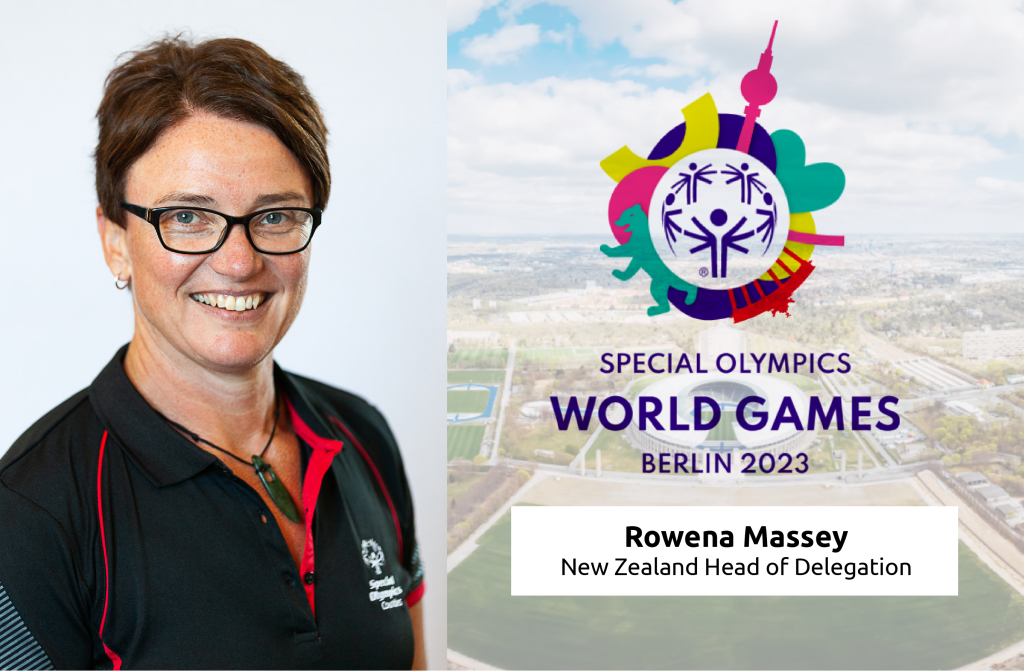 Rowena Massey appointed Head of Delegation for 2023 Berlin World Summer Games
10 May 2022
Special Olympics New Zealand (SONZ) is pleased to announce that volunteer Rowena Massey from Counties has been selected as Head of Delegation for the 2023 Berlin World Summer Games.
Rowena will be leading a team of 55 athletes and coaches from across Aotearoa to compete alongside approximately 7,000 athletes and Unified Partners from up to 170 counties from 17 – 25 June 2023.
Rowena has been a volunteer with SONZ at Special Olympics Counties for more than 20 years as an administrator and manager across several sports and was the assistant Head of Delegation for the previous two World Summer Games, Los Angeles in 2015 and Abu Dhabi in 2019.
With her experience Rowena says she now feels prepared to take on the Head of Delegation role.
"I'm very excited to take on this role, it's something I've always wanted to do and with the experience I have behind me, I know I am ready for the challenge."
In a few weeks Rowena will be travelling to Berlin for an orientation on the World Summer Games.
"I'm looking forward to going to Berlin, networking with Heads of Delegations from other countries and gathering key information that will enable our team to put together our campaign for Berlin 2023."
SONZ Chief Executive Carolyn Young says she's pleased with Rowena's appointment and is looking forward to working with her.
"We are delighted to be able to appoint Rowena, her experience as the Assistant Head of Delegation at the previous two World Summer Games will be invaluable. Rowena's passion for our athletes is second to none and her drive to provide opportunities they deserve, alongside her leadership and people management skills – ensures the team will be in safe hands and everyone will have a life-changing experience. I cannot wait to see how the team and the Games unfolds."