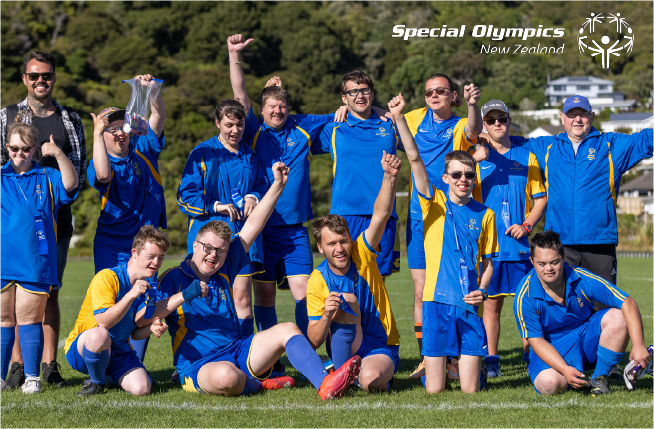 SONZ achieves Governance Mark for sport and recreation
9 March 2022
Special Olympics New Zealand (SONZ) is proud to announce they have been awarded the Governance Mark for Sport and Recreation in New Zealand, from Sport New Zealand.
The Governance Mark represents an organisation that is clear about its strategy and how it intends to fulfil its plan. To receive the award the SONZ Board demonstrated a considered process for development of strategy to achieve SONZ's purpose of enriching the lives of people with intellectual disabilities through sport, and an ongoing regime for monitoring the effectiveness of that strategy. 
Board member Erica Amon says the process was welcomed by the Board.
"Working towards Sport New Zealand's Governance Mark has been a positive journey for the board. After embedding many best practice disciplines, aimed at strengthening the organisation, we find ourselves having different conversations around outcomes we want to achieve, considering what is happening around us that might impact on the organisation, and what the future might look like."
To gain the Governance Mark SONZ has been through a process of self-assessment, third-party review, governance development and reassessment. Sport New Zealand has commended SONZ for their achievement.
"Sport New Zealand congratulates Special Olympics New Zealand on being awarded the Governance Mark. It is a testament to the board's commitment to introducing sustainable good governance systems, policies, processes, and behaviours as a means of ensuring organisational success. We look forward to following the progress of the board as they turn their minds to the next period of board development and growth in this context."