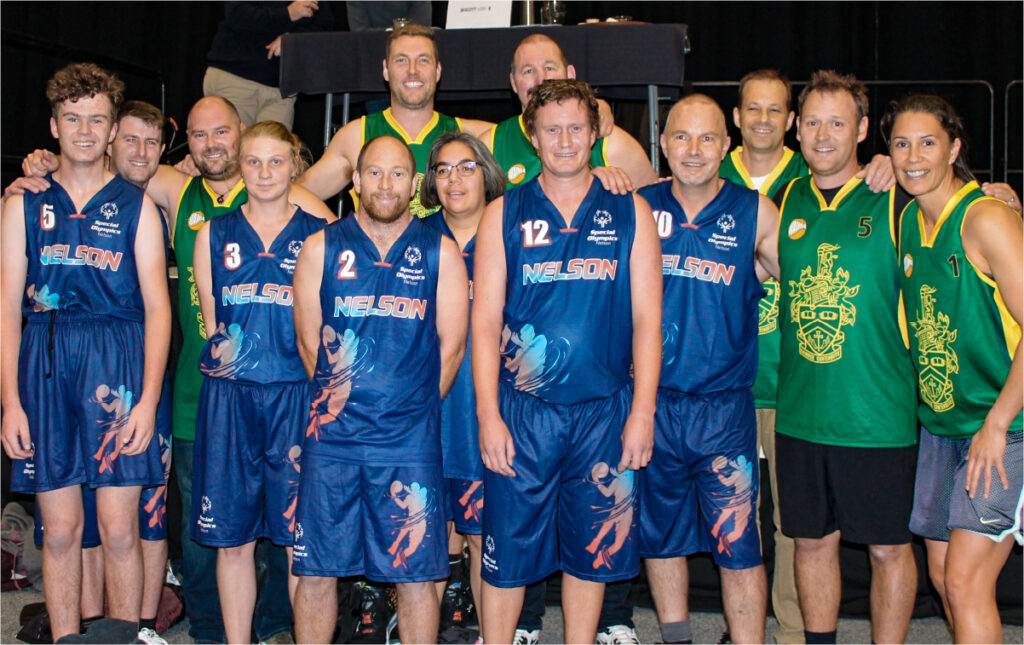 Nelson basketball team set to qualify for National Summer Games
9 May 2021
Three Special Olympics basketball from Nelson are heading to the regional tournament in Greymouth this weekend to qualify for the National Summer Games in Hamilton.
Coaches Wayne Bowen, Alex MacManus and Grace Wilkes have selected 22 athletes for the exciting road trip, including what is believed to be the first all-women basketball team to compete in a Special Olympics competition since games started in New Zealand nearly 40 year ago.
The Special Olympics ethos is all-inclusiveness, with athletes ranging from players who have represented their country in basketball, while others are have only played for a few months.
The athletes have a wide range of special need conditions, (some with multiple conditions), but they all play for the love of basketball and for the bond of achieving as a group.
The team will travel down on play two games, then go out for a dinner and a dance organised by our Greymouth hosts, before they play two more games on Sunday.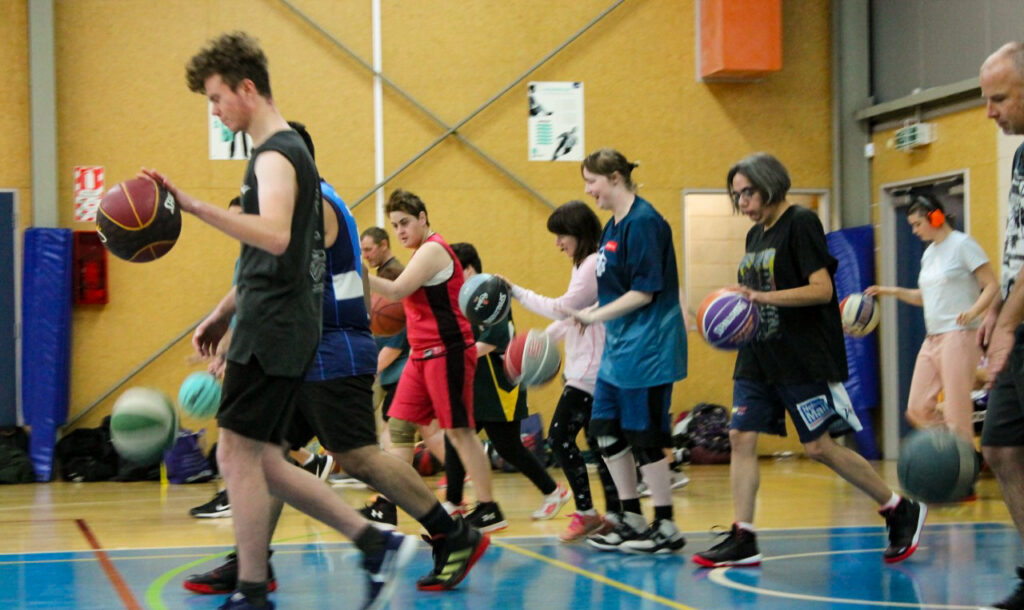 Wayne and Alex have been coaching Special Olympics Basketball in Nelson for as long as anyone can remember, and would be worthy of appearing in TVNZ's Good Sorts.
"We're excited to see the Special Olympics Nelson team play at the West Coast basketball tournament in Greymouth," says Asti Farrell, Events Director of the National Games for Special Olympics New Zealand
"Our regional tournaments give athletes the chance to travel and compete against other clubs and to qualify for our National Summer Games. We wish all players the best of luck."
Last Thursday, seven of Special Olympics basketball players got a special treat when they were invited to play against a team of sponsors at half time of the National Basketball League game between the Nelson Giants and the Manawatu Jets at the Trafalgar Centre in Nelson.
Special Olympics athletes don't often get selected for team, let alone invited to travel away to compete. This is off-the-planet special and exciting for each of them.
If you ever need a boost in the human spirit, come and watch Special Need Athletes play basketball – it is addictive.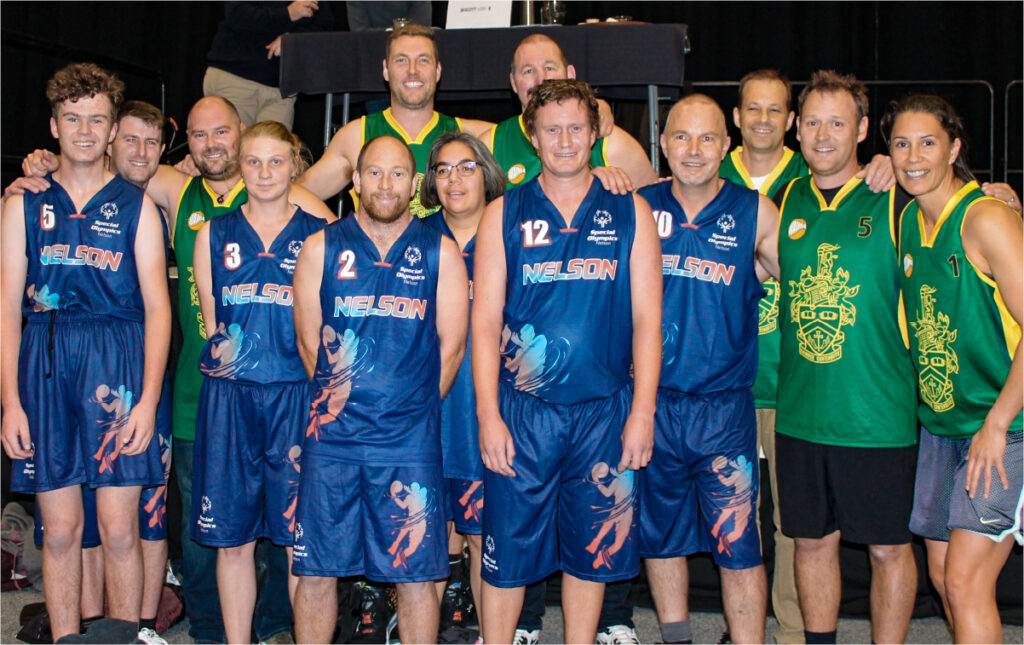 To get to the National Games, teams need to do a lot of fundraising and last week eight local Nelson community-minded companies got behind the teams and are supporting the players to the tune of $8,500, double what the club was asking for and covers all of travel, accommodation and registration fees.
The club is planning to kit the teams out in NBA style apparel with each athlete will get the full personalised kit and can also upgrade a lot of our training equipment. The sponsors themselves will present all of the personalised kit at practice on Wednesday night.
Their Sponsors: Nelson Pine Industries, NBS, Nelson Honey, Scott Construction, Port Nelson, NZ King Salmon, Matthews Eyewear & Eyecare and Mike Pero Real Estate
Two other companies Bowater Motor Group and NBS kindly offered their community vans and Mike Pero Real Estate a trailer storage unit for all of the traveling gear and bags etc. There will be a loud (music) van and a quiet van, athletes can select themselves
For more information contact Coen Lammers coen@lammers.co.nz