A new memorandum of understanding between the New Zealand Powerlifting Federation and SONZ
We're excited to announce the signing of a Memorandum of Understanding (MOU) between Special Olympics New Zealand (SONZ) and the New Zealand Powerlifting Federation (NZPF).

"This agreement will play a pivotal part in SONZ running high quality sports programmes for Tamariki (5 to 11 years of age), Rangatahi (12 to 18 years of age) and adults with intellectual disabilities to enrich their lives and break down barriers."
— Gary Peacham, Sports Director, SONZ.
The MOU establishes the terms and understanding between SONZ and NZPF to work collaboratively to develop the sport of powerlifting across New Zealand.
NZPF President, Grahame Fong, stated,
"The New Zealand Powerlifting Federation is privileged and pleased to work together with Special Olympics NZ to promote Special Olympics powerlifting nationally."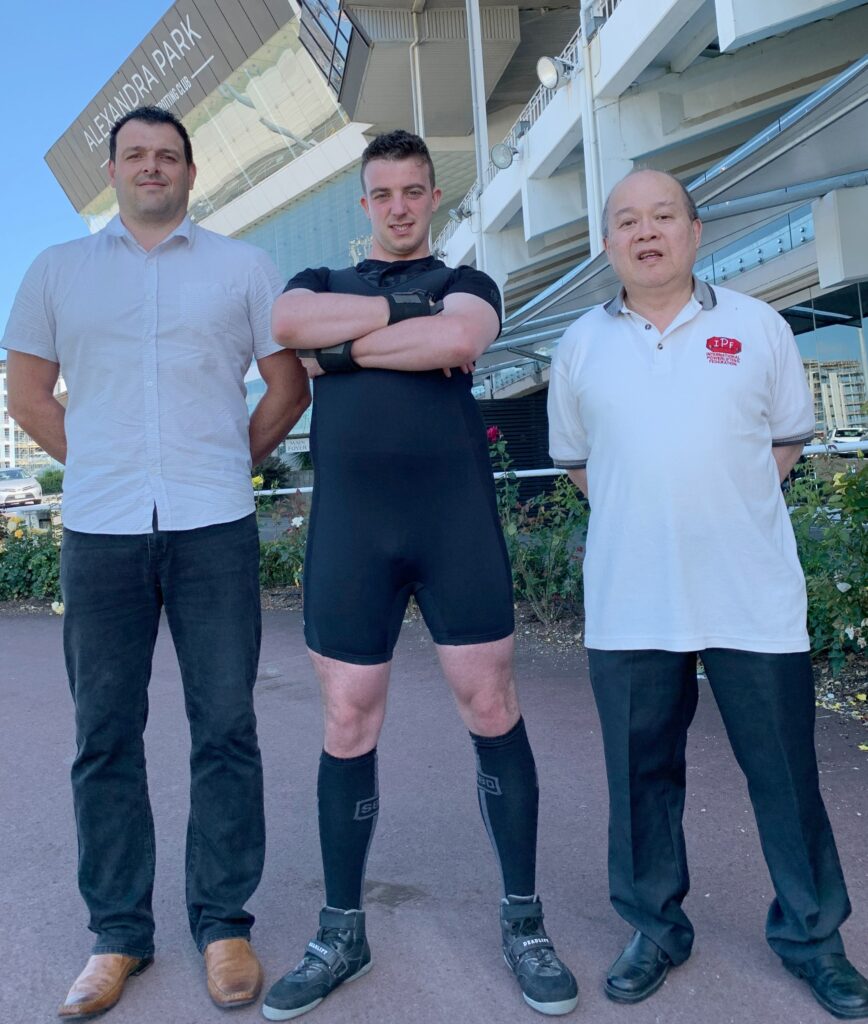 Gary Peacham, James Wilson and Grahame Fong (left to right).
"The two organisations have a long and successful history of working together informally but this Memorandum of Understanding clarifies the relationship and reflects the well-established global partnership between our respective global parent bodies, the International Powerlifting Federation and Special Olympics International. We look forward to working with SONZ's clubs and especially at the Special Olympics 2021 National Summer Games in Hamilton."
— Grahame Fong, President, NZPF.
This agreement will support the growth of powerlifting within local communities, creating a unified outlook on how the sport is delivered moving forward.
"It's great to see the relationship between Special Olympics and NZPF formalised. It's going to mean some really cool opportunities on both sides and I'm looking forward to seeing SONZ and NZPF working closely together to bring these to the members."
— World Champion NZPF lifter and active Special Olympics Powerlifting volunteer, Evie Corrigan
Keen to get involved with your local Special Olympics Powerlifting community? Contact your local SONZ club representative – they'll point you in the right direction!