Last year, we announced a competition to create a logo for the upcoming National Summer Games (NSG). The NSG will be held in Hamilton in 2021.
We were so happy to get all your creative and artistic entries for this competition. You all showed great effort, imagination and enthusiasm. Ka pai (well done) everyone!
Of course, this made choosing a winner even more of an honour. After much discussion, we're excited to finally announce the winning entry…
Congratulations to the NSG 2021 logo competition winners
Sarah-Jane Hudson, Caitlin Thomas, Sarah Griffin and Deshan Walallavita worked as a team on this awesome entry:
We're now busy turning their brilliant work into a digital logo and branding. Soon, you'll spot this winning design on our NSG website, on social media and even on our merchandise.
We'll be posting Sarah-Jane, Caitlin, Sarah and Deshan their prize merchandise as soon as we've had it printed 🙌
Congratulations to everyone who took part
Everyone created amazing logos and we wish we could have used them all. So we wanted to share them here for everyone to enjoy: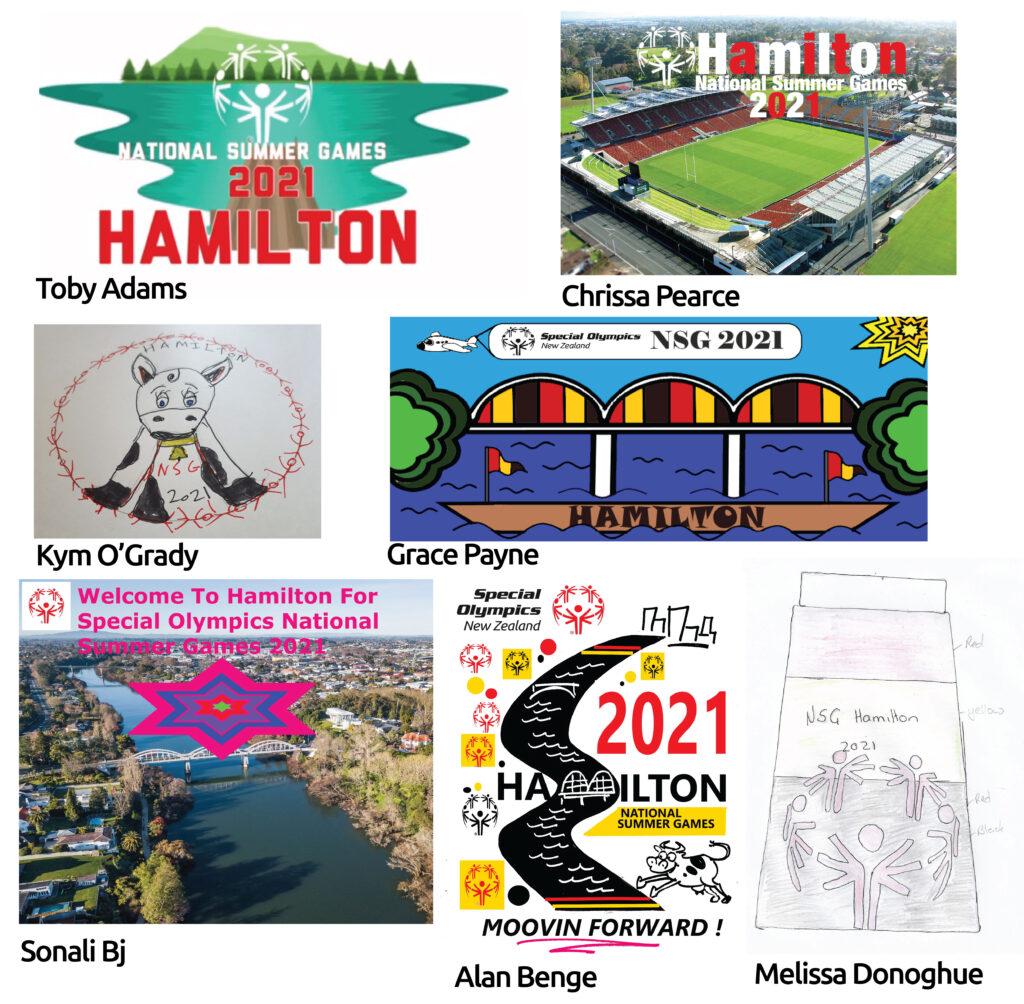 Again, we'd like to say a huge thank you and ka pai to everyone who entered.