The below information outlines the current Special Olympics New Zealand response to the Covid-19 situation and the Government Covid Protection Framework and is valid from 2 May 2022.
---
2 May 2022 Update
Since our last update, the whole of Aotearoa has moved into the Orange traffic light setting, which has seen the further loosening of restrictions.
As of today, SONZ will be lifting the remaining requirements around vaccinations for club events. While we still see vaccinations as an important mechanism to keep us all safe, we also acknowledge that a large percentage of New Zealanders are already vaccinated and therefore from today our recommendation is for all athletes and volunteers to be vaccinated for club trainings and events, but it is no longer a SONZ requirement.
Clubs can continue to manage their own training environments as they see fit. In addition, if any venues are proceeding with their own vaccine pass requirements, these will need to be adhered to.
Following our review we have updated the current Vaccination Policy and will conduct our next review on 30 June 2022.
A number of accommodation and venue providers for the National Summer Games still require vaccinations to enter their premises, therefore the Games currently requires all participants to be vaccinated. We will be reviewing this position on 30 June 2022.
Resources for clubs
If you have questions that have not been answered in the FAQs, please send an email to sport@specialolympics.org.nz
---
Stay fit and healthy
Easy English Cards
---
NZ Government Covid Protection Framework
View the up-to-date NZ Government Covid Protection Framework and summary table in PDF form
Ministry of Health close-contact and self-isolation guide
Below are guides from the Ministry of Health on self-isolating and figuring out what type of contact you at phase 3
Find updated information at covid19.govt.nz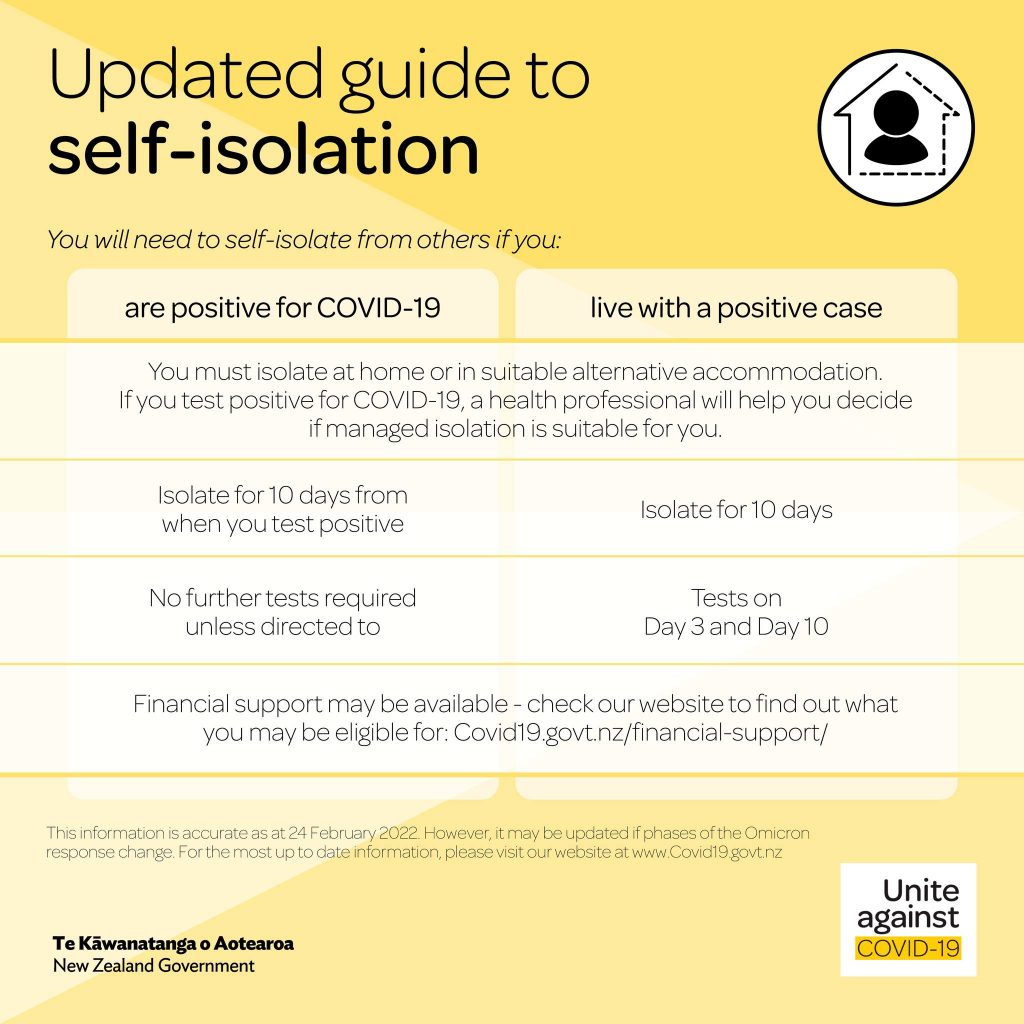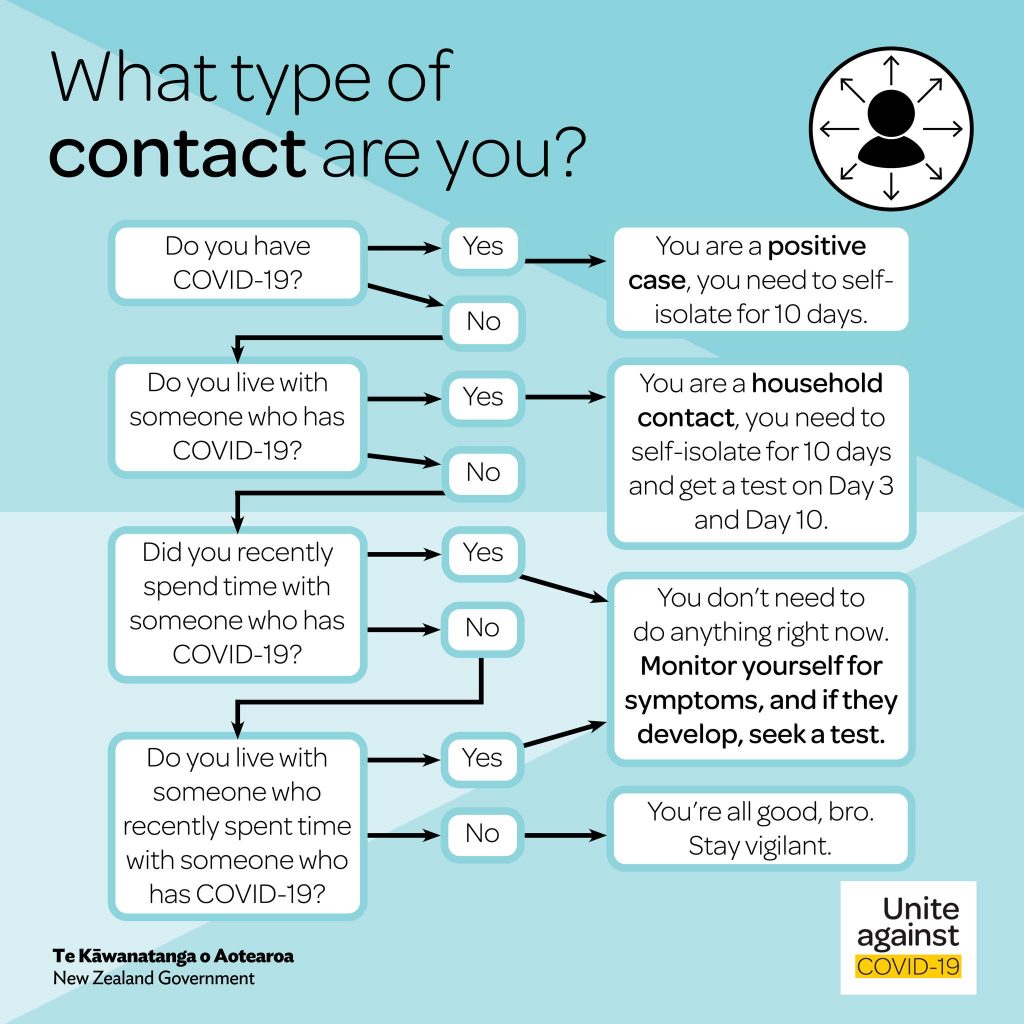 What colour is my region at?
Check here to find out what colour your region is at
How to get My Vaccine Pass
There are 3 ways to get your My Vaccine Pass — online through My Covid Record, over the phone, and in person at a pharmacy.
Find out more info about My Vaccine Pass on the official Government page
Online through My Covid Record
The quickest way to get a My Vaccine Pass is through the website My Covid Record.
You will need a unique email address and a valid ID.
Request a pass
In the 'Passes and certificates' section, select 'Request pass or certificate'.
The 'Select a pass or certificate' screen will open. Select 'My Vaccine Pass' and then select 'Continue'.
In the 'Your details' screen, enter the email address that your vaccine pass should be sent to and select 'Request pass'. A confirmation screen will appear.
You should get an email with your pass within 24 hours.
How to use My Covid Record to get My Vaccine Pass [PDF, 253 KB](external link)
Save or print a pass
The email gives you the option to save it to your phone:
For Apple, click 'Add to Apple Wallet'
For Android, click 'Save to phone'
The email also has a PDF attachment that you can download and print.
Over the phone
If you cannot access My Covid Record, or do not have a unique email address or valid ID, you can call the Ministry of Health to request a physical copy.
It will help to have your NHI number ready — you can find this on a hospital letter, a prescription or prescription receipt.
Phone: 0800 222 478
If you have requested a My Vaccine Pass by post
If you have requested a My Vaccine Pass by post, these on will be sent out on Wednesday 1 December. If you have not received your pass by Friday 3 December, you will still be able to access basic needs services.
If you require a pass urgently, visit a pharmacy that is offering COVID-19 vaccinations. They can help you print your My Vaccine Pass.
In person at a pharmacy
Pharmacies that are providing COVID-19 vaccinations can also help you request and print a My Vaccine Pass. Confirm in advance that they offer this service, and bring your NHI number if you can when you visit.
You do not need to have ID or an email address to get your pass or certificate from a pharmacy. You will be asked some personal details so you can be found in the system. Having your NHI number with you will be useful.
Find a participating pharmacy near you — Healthpoint
The New Zealand Pass Verifier App
Facemask exemptions
The Ministry of Health have confirmed that exemptions for face masks/coverings remain in place. If you have a disability or health condition that you can't wear a face covering safely or comfortably, you are exempt from wearing one.
The Ministry of Health have developed an Exemption Card specifically for those who cannot wear face coverings safely or comfortably due to a disability or health condition. Many people in the community and public venues will not be familiar with the exemption so you will need to carry your card on you at all times.
To request an Exemption Card, you can email info@dpa.org.nz
For more information on face mask/coverings visit: Wear a face covering | Unite against COVID-19 (covid19.govt.nz)
Share this page: