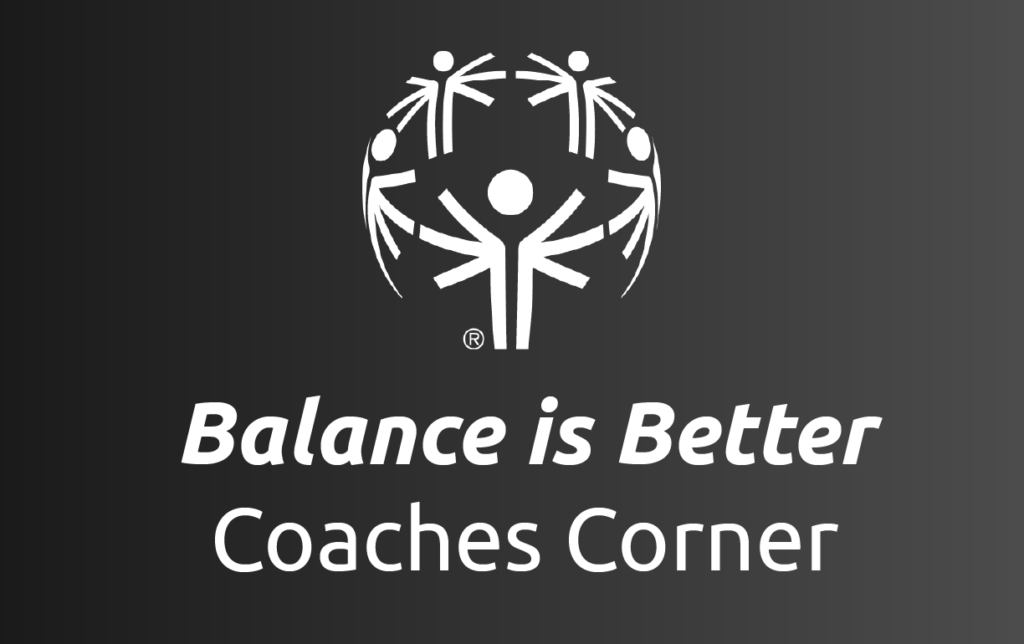 Balance is Better Coaches Corner
2 July 2021
By Gary Peacham
Last weekend was the final weekend for T2 qualifying events and it is pleasing to see so many athletes qualified to attend the 2021 Freemasons New Zealand Special Olympics National Summer Games. As you are aware, Covid-19 put a halt to many events, causing many headaches for everyone involved. Coaches, clubs, and wider volunteers you have done an amazing job in making these events happen under such challenging circumstances, Thank-you!
National Summer Games Preparation
In the coming weeks, your local Regional Sports Coordinator will be sending through dates and times for upcoming sport specific webinars that are designed to support coaches and clubs who will be attending the National Summer Games in December.
Each webinar will be led by Special Olympics New Zealand (SONZ) Sports Director Gary Peacham and the appointed Technical Director for each sport at the Games. The webinars will focus on sport specific items relating to the sports side of the event and all coaches are encouraged to attend or appoint someone to attend on their behalf.
All sports within the SONZ programme are unique and we anticipate that some sports will require more than one webinar leading into the Games and we are committed to offer this and will invite all coaches to submit questions prior to each webinar.
Technical Directors
SONZ continues to work hard to ensure the 2021 National Summer Games is the best Games yet, and to help this become a reality have enlisted the support of some amazing people, including the following who have been appointed as Technical Directors for the Games:
Athletics – Heather O'Hagan 
Basketball – Dot Dixon & Sandra French 
Bocce – Carol Armstrong 
Bowling – Michelle Shotter 
Equestrian – Kara Lockhart 
Football – Tayla Baldwin 
Golf – Emily Davidson 
Indoor Bowls – Jane Davis 
Powerlifting – Nick Collins 
Swimming – Dave Beattie 
Table Tennis – Helen Johnson 
A profile on each of the Technical Directors will be made available on the National Summer Games website in the coming weeks and you will get a chance to meet the Technical Director for your sport on the upcoming webinars.
In the meantime, start talking to your wider coaching group, athletes and support systems and prepare your questions in advance of the webinars.
Further Readings & Resources
Many coaches have commented on the links to external resources that have been sent out in previous editions of the Fanletter and we continue to listen to your requests. Here are some interesting articles for those that are interested:
The CPR Method: How to Support Players When They Make a Mistake* | Balance is Better
How to coach with a Balance is Better Philosophy? | Balance is Better
iCoachKids: The iCoachKids Pledge: 10 Golden Rules to Create Positive Sport Experiences for Kids