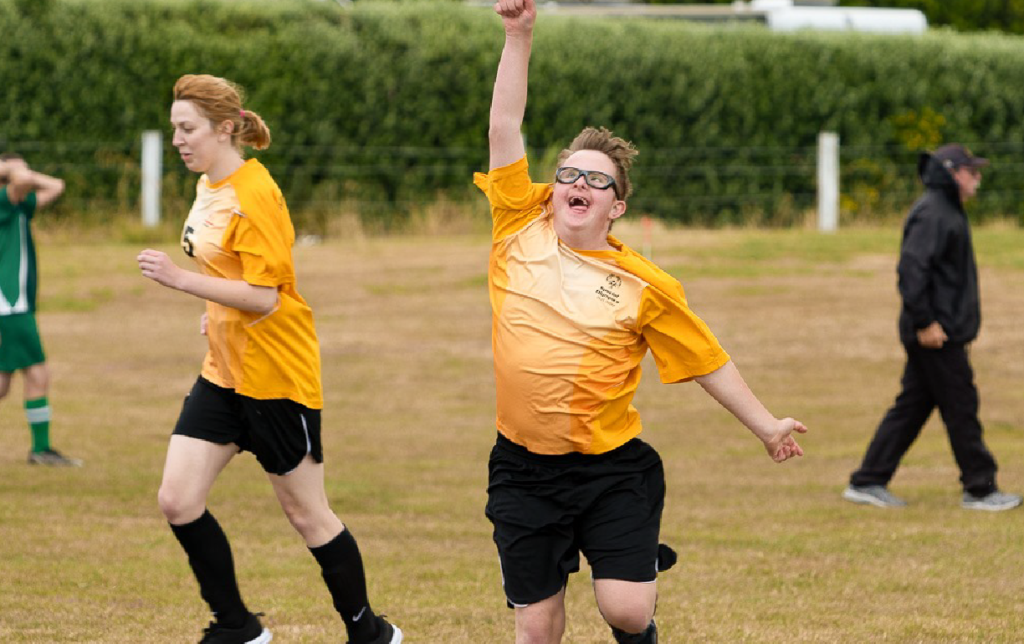 1,444 athletes qualify for the National Summer Games
2 July 2021
To make it to the 2021 Freemasons New Zealand Special Olympics National Summer Games (NSG), athletes must qualify at a Tier 2 (T2) event in their sport. These events are highly anticipated, not only for the chance to qualify, but for the chance to travel, meet new friends and experience a high level of competition with other clubs in the region.
When the first qualifying event took place in March 2020, we never thought that it would take 7 months for the next event to be held. With Covid-19, cancelled events and postponements became commonplace, and placed a lot of pressure and stress on clubs and athletes to qualify in late 2020 and the early months of 2021 before the qualifying period ended.
Despite this, 39 T2 events were held across the North and South Island in 13 sports, and after an intense qualifying season we're pleased to say that 1,444 athletes have qualified for the 2021 National Summer Games (NSG). Thank you to our volunteers and coaches who have worked tirelessly to get as many athletes qualified as possible, and ka pai everyone.
There were so many amazing T2 events across 2020 and 2021, we wish we could talk about all of them. We've gathered a very small snapshot of events from what was a very busy and exciting qualification time for all. 
Upper North Island
On the 27 March 2021 Special Olympics Howick-Pakuranga held the only Athletics T2 event for clubs in the Upper and Central North Island. 62 athletes from eight clubs competed in track and field events over two days of what was a great time for all.
The Bay of Islands T2 Swimming event is well known as an annual event that is always a joy to attend. Eight clubs gathered on 15 May 2021 for a weekend of catching up with friends and putting months of training into practice.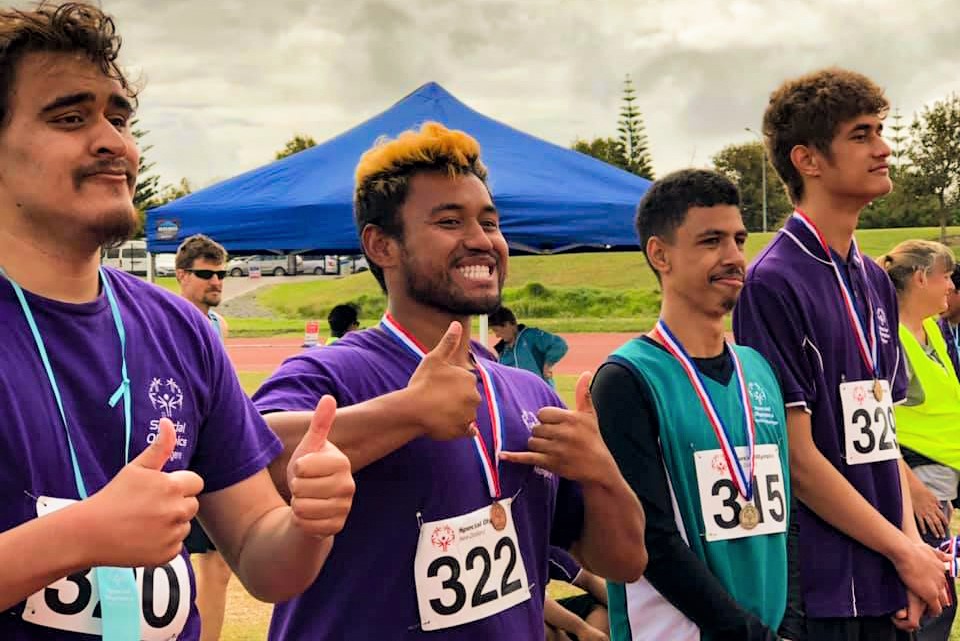 Central North Island
In the Waikato the very first qualifying event for the NSG was held with the Waikato T2 Powerlifting event on the 14 March 2020. It was a great way to start the qualifying period, and was the only qualifying event in the region to occur before the 2020 lockdown.
Special Olympics Waikato also held our largest single-sport T2 event with the Waikato T2 Swimming tournament on 22 May 2021, bringing almost 100 athletes and 41 coaches from 11 clubs across the North Island for some intense swimming competition at Waterworld, our swimming venue for the 2021 NSG!
One of the final T2 qualifying events was the Tauranga T2 Equestrian event on 26 June 2021. Eagerly anticipated by athletes for many months, and despite being some athletes very first equestrian event, the athletes gave it their all and were thrilled to qualify for the 2021 NSG.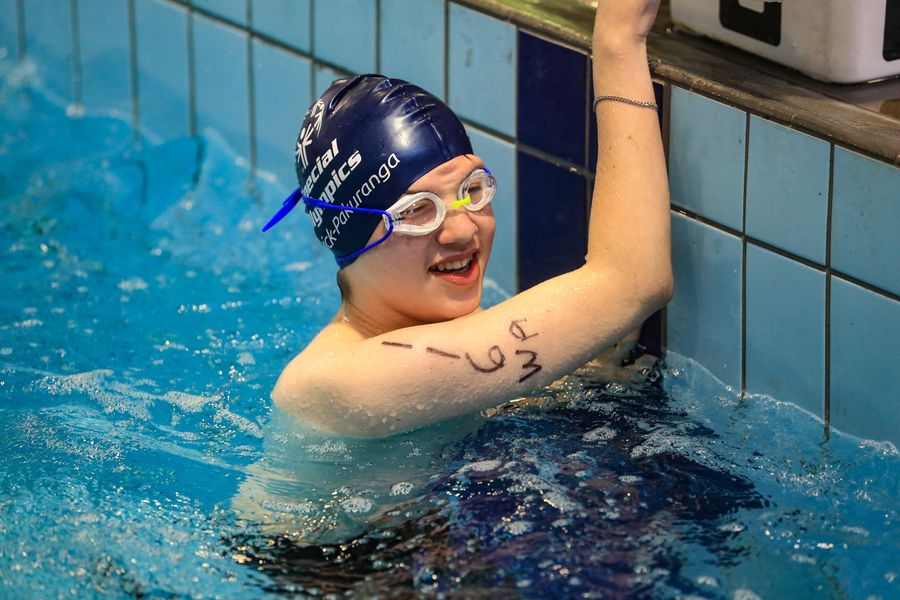 Lower North Island
The Hawke's Bay T2 football tournament on the 30 January 2021 was the very first club event of 2021, with a huge range of players from Manawatū, Hawke's Bay and Hutt Valley ranging from 9 – 70 years old, ka pai!
Another memorable event was the Mana T2 Bowling event with over 70 athletes from eight clubs. Athletes were keen to catch up with friends and bowled as many strikes as they could, aiming to make it to the Games.
Manawatū held the only T2 Table Tennis event in New Zealand, bringing together athletes from the across the North Island aiming to qualify for the NSG.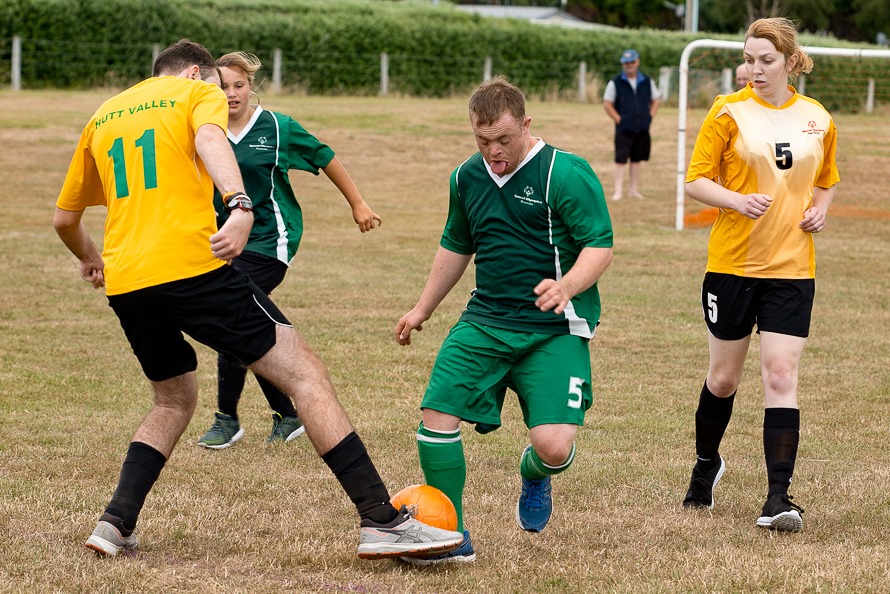 Upper South Island
At the Nelson T2 Golf event, athletes, unified partners (athletes without an intellectual disability) and coaches from six clubs gathered on 10 April 2021 for a fun sunny day of competition. This was a great chance for everyone to practice before the NSG.
The Canterbury T2 Indoor Bowls event on 1 May 2021 gathered clubs from Canterbury, Nelson and Motueka together for a full-on day of competition. Athletes competed in singles, doubles and teams; working together, supporting and cheering each other on to be able to perform at their best.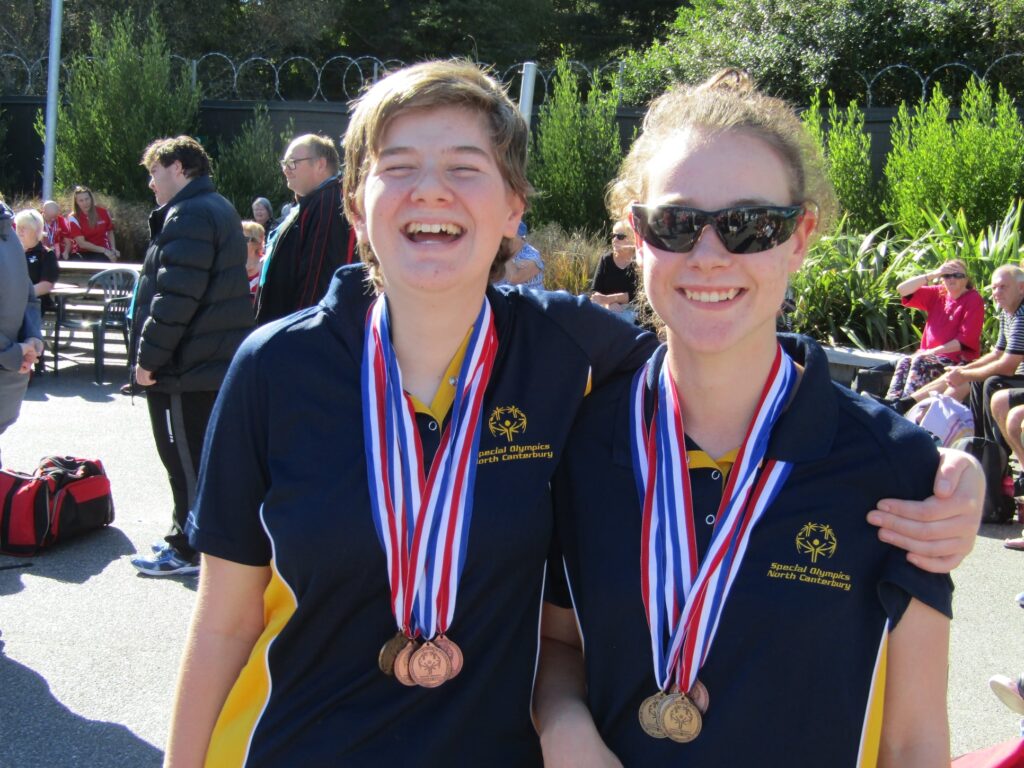 Lower South Island
Possibly the most anticipated 2020 event in the South Island, the Otago T2 Multi-sport Regional Games brought 120 athletes from six clubs for two days of competition across basketball, bocce, bowling, football, golf, indoor bowls, powerlifting and swimming. A local Piper started the opening ceremony in the traditional manner, and also introduced the SONZ mascot Kaha the Kiwi in his first ever public appearance to the SONZ community.