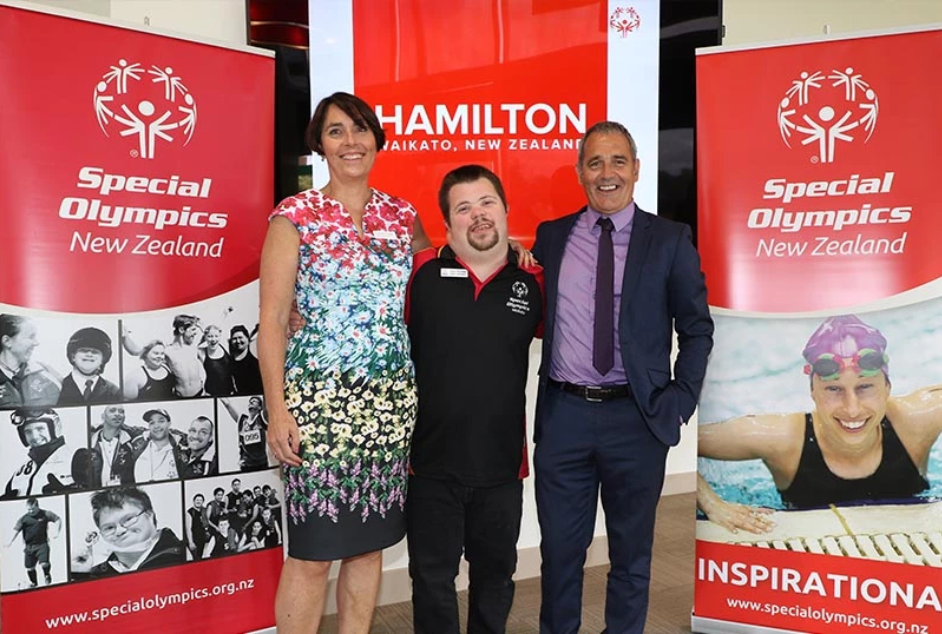 (Left to right) Special Olympics New Zealand CEO Carolyn Young, Athlete Ambassador Alex Johnson and Hamilton's Deputy Major Geoff Taylor.
The last time this event was held in Hamilton was 1993. The Waikato is pleased to be hosting the largest national Special Olympics event, Hamilton Deputy Mayor Geoff Taylor says:
"I'd like to thank Special Olympics New Zealand for putting their faith in the city and the people of Hamilton to turn on a fabulous event worthy of your organisation, and worthy of your athletes."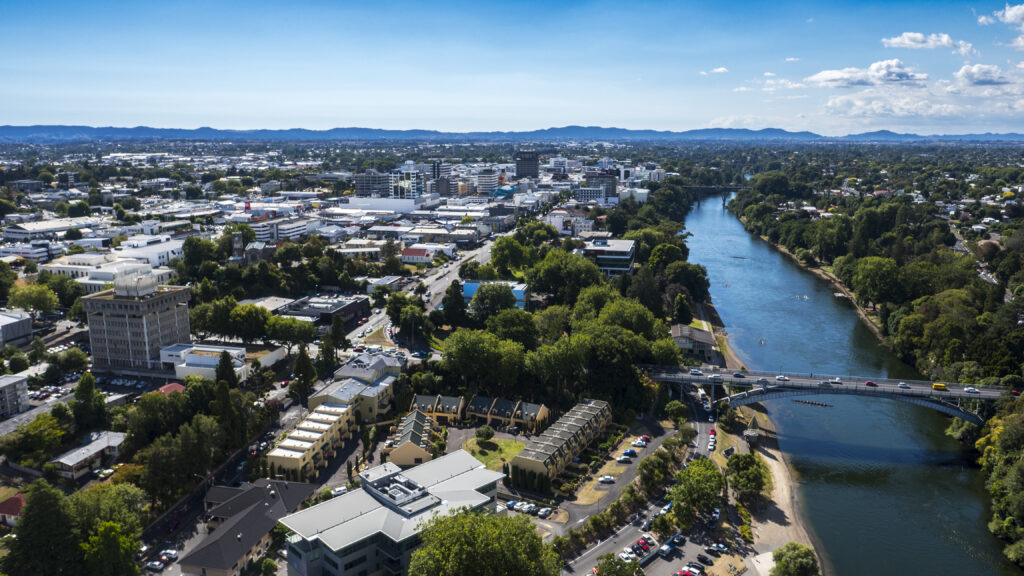 Special Olympics New Zealand is excited to bring over 3000 athletes, coaches and volunteers from 44 clubs across the country to the Waikato for the next National Summer Games.
The four-yearly Special Olympics National Summer Games will see more than 1300 athletes compete in 11 sports across nine venues. Porritt Stadium and its surrounding park will host athletics and football, swimming competitions will be held at Waterworld, The Peak will be the venue for basketball, and equestrian competitions will be at Waikato Equestrian Centre at Pukete Farm Park.
Hamilton is the heart of the Waikato, in the central North Island. Hamilton is surrounded by an amazing outdoor climate, with wildlife and scenery experiences to enjoy all around. A perfect landscape for Special Olympics Athletes enjoying the sunshine of New Zealand summer.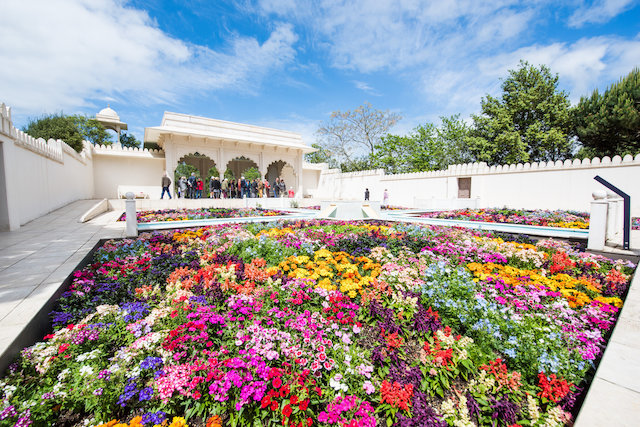 With some of the best venues in the country, Hamilton is renowned for hosting world-class events. Therefore, it is an excellent place for Special Olympics to hold the 2021 National Summer Games, with 1,300 athletes, 500 volunteers, 11 different sports, 3.5 days of competition, spread out across 9 different Hamilton venues.
For more information, go to our NSG website here.