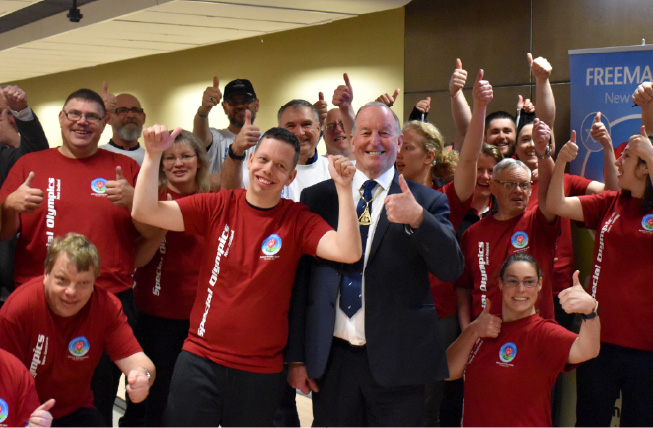 200 Days to Go Club Challenge!
To celebrate 200 Days to Go until the National Summer Games, Freemasons NZ and Special Olympics NZ want to reignite the excitement and celebrate the new friendships being built between Special Olympics and Freemasons with a special photo challenge with $1500 give to winning clubs! 
To enter your club needs to submit a photo that celebrates 200 Days to Go until the National Summer Games and showcases your engagement with your local Freemasons! 
Get creative! Here's some ideas:
Visit the local lodge or invite Freemasons to visit your club!
Throw a community picnic or BBQ
Invite Freemasons to volunteer at your next event or training
Throw a casual soccer game or other social sport!
The clubs who submit the top 3 photos will each win $500 towards expenses for the National Summer Games in December. 
Bonus points for number of people in the photo, what activity you're doing and how much fun you're having!
Want to get in touch with your local Freemasons? Duane from Freemasons NZ is happy to introduce you! Email communications@freemasonsnz.org 
Rules:
There must be at least 1 athlete and 1 Freemason in the photo 
The photo must be taken after 1 May 2022  
The photo must be submitted by 21 May 2022 10pm to comms@specialolympics.org.nz
The winners will be announced on the 22 May 2022, on 200 Days to Go!
Any questions? Contact comms@specialolympics.org.nz