Last Wednesday our World Games team began their journey to Berlin to represent New Zealand at the 2023 World Summer Games.

Here are some of the highlights from their trip so far:
From there the team set flight to Munich, via Adelaide and Doha. On arrival they were hosted by the city of Garching and Ismaning and Unterföhring communities, as part of the World Games Host Town Program. It was an action packed few days for the team as they got acclimatized to German conditions with a bus tour of Berlin, visits to the Allianz Arena and ESO Supernova Planetarium and a welcome ceremony from their host towns just some of the activities they got to enjoy, as well as plenty of training in preparation for the World Games of course! Sky Deutschland even paid a visit to the team at one of their training sessions.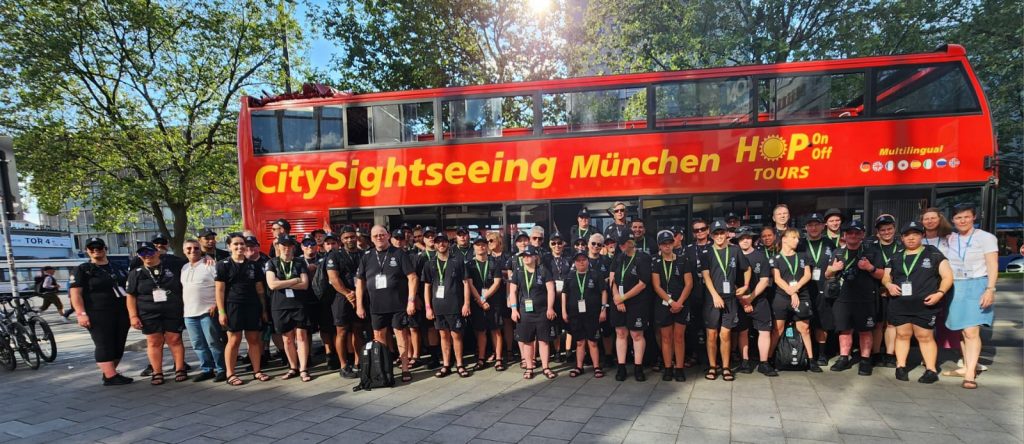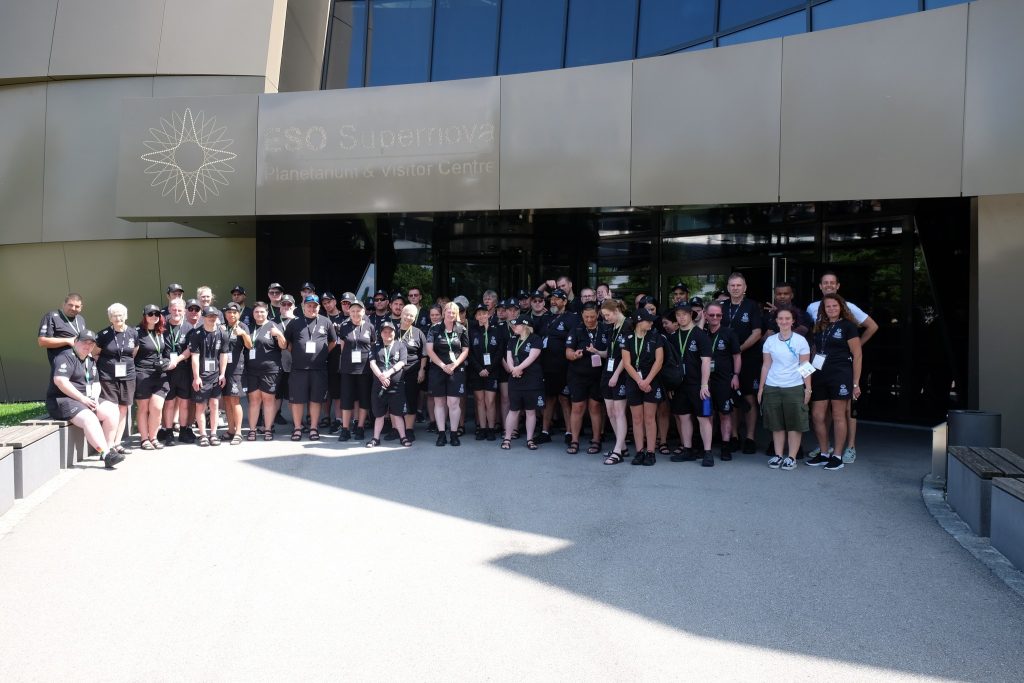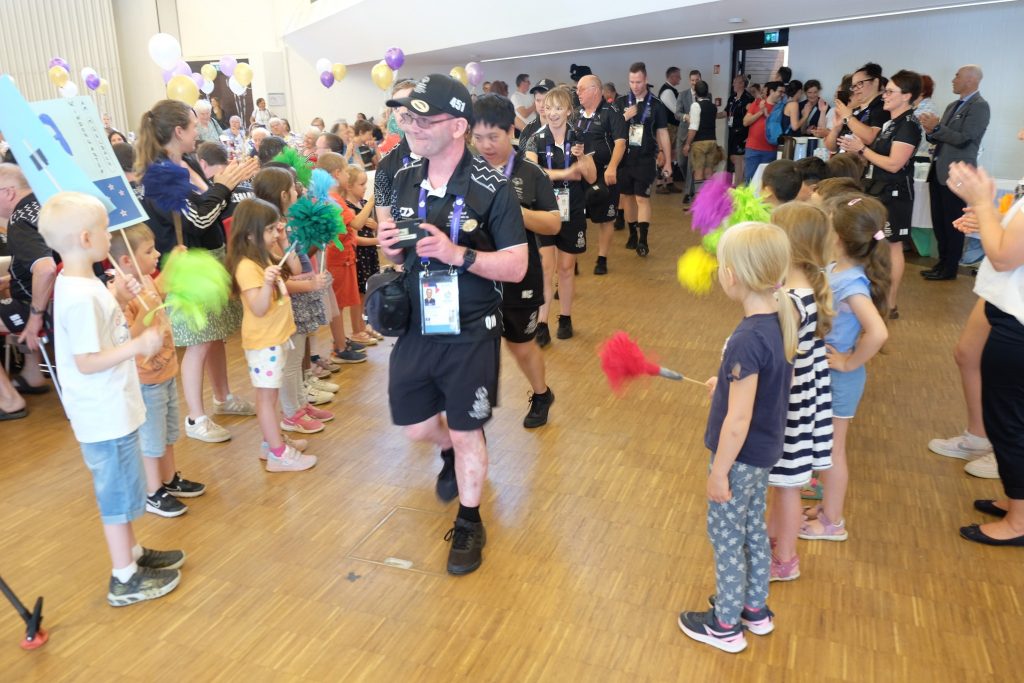 Thursday was travel day for the team as they jumped on the bus and headed to Berlin, where they will settle into their accommodation for the World Games and get a chance to explore another incredible city. On the trip Ryan Stewart and Rowena Massey called into Breakfast TV to have a chat with Jenny-May Clarkson about the World Games.
Keep your eyes on all our Social Media channels as well as our website for plenty more updates as the team represents New Zealand on the World Stage over next the 10 days.