From celebrating athlete awards to a new mascot there's loads to get excited about 😍
Get stuck in with the latest news from the Special Olympics New Zealand community, including:
Read on for the full articles or check out our Compact Fanletter
---
Getting ready to go, Young Athletes Returns
By Carolyn Young, SONZ CEO
Kia ora tatou
Another month has flown by and hopefully everyone is feeling more upbeat as we have moved into daylight saving and head towards summer! It is great to see that all clubs are now able to return to training and get ready for competitions and events.
We are thrilled to hear that Special Olympics New Zealand will again be one of the charities for the Wellington Round the Bays, which is scheduled for 21st February 2021. We are excited to get out there, fly the flag, engage with the Wellington community and see our amazing athletes and coaches out on the course.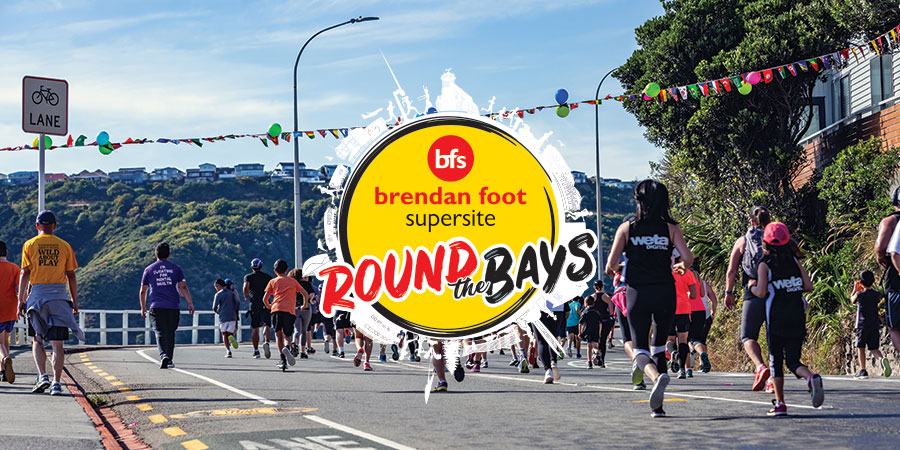 In term three we started a Young Athletes Programme in South Auckland, unfortunately due to the second Covid-19 lockdown, the programme is on hold until level 1, but the engagement this programme has received so far has us all excited for its return!
Christina Oscar is our programme leader and RSCs Helen, Scott and Niall are supporting the delivery alongside athlete leaders Jared Lutu and Rachell Prestige. Investment into early intervention for our athletes means greater independence in later years and provides valuable activities that can be continued at home with the family.
Look out for this programme's restart shortly and if you know any families that would be interested in being involved, contact RSC Helen at helenf@specialolympics.org.nz to be put on the wait list.
Keep sending us your photos, we love seeing you at training and competitions. Kia kaha and enjoy getting back into training in preparation for the 2021 National Summer Games!
Carolyn Young
Chief Executive
---
1000 Cranes for a better future 🌸
During a Youth Summit 50+ Athlete Leaders gathered to share ways to increase the spirits of Special Olympics athletes across the world, who were facing isolation, uncertainty and the inability to train and compete.
By chance, these Athlete leaders stumbled upon the Senbazuru, a Japanese legend stating if 1000 paper cranes were made, it would form a Senbazuru, a symbol of hope and healing during challenging times.
Inspired, the athletes decided to take on the challenge of creating 1000 cranes, it was their way of being bearers of hope and love during this uncertain time.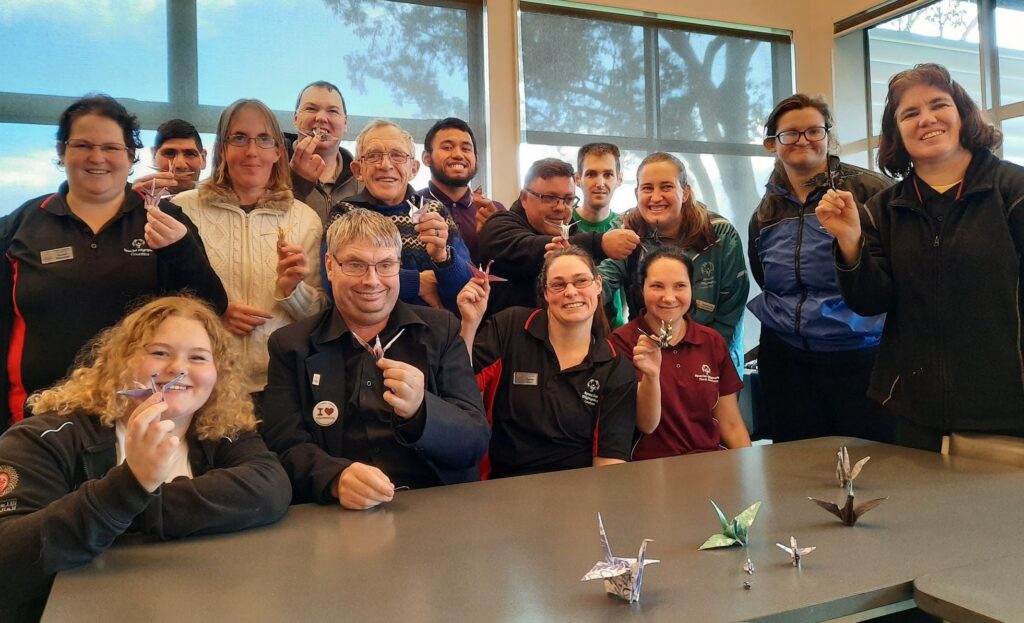 Athlete Leader Grace Payne, kickstarted the campaign in New Zealand, sharing a beautiful video of hope and inclusion.
"People with intellectual disabilities already know what it's like to feel isolated or excluded, because they already find it hard to fit in at school, at the workplace, or just in the community in general, so they've had that their whole life.
Now that everybody knows what it feels like to be excluded and isolated from the world, it's time to come together and support each, especially right now when we need it the most"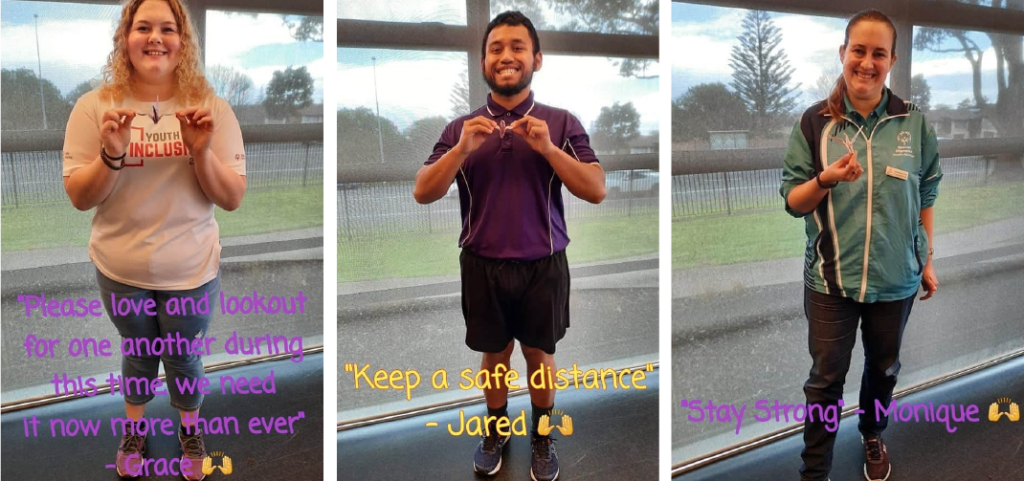 "As a country I want us to spread that message of inclusion, send love, hope and healing across the world, and show that we've got their backs"
Inspired, SONZ athletes sent their message of inclusion, love and healing across the globe, sharing images of the cranes they made through the hashtag #1000CranesForInclusion

What started as an idea, became a global phenomenon and a rallying call for Special Olympics athletes around the world.
You can learn more about this amazing campaign on the Human Race website and see SONZ and SO Asia-Pacific athletes in action on Instagram and Facebook
---
This Kiwi will fly! Awesome NSG News 🤩
We know the Games are still 431 days away, but as we get stuck into the planning for the Games, we have some fun updates to share with you!
Kaha the Kiwi 🐥
Introducing our new mascot… Kaha the Kiwi! In te reo Māori Kaha means strength, courage and energy and was suggested by Karleigh-Jayne Jones a Special Olympics Tauranga alumni.
Kaha is sponsored and is currently being developed by ATC Vision. He will be doing a tour in advance of the games so keep an eye out for him at events in your region!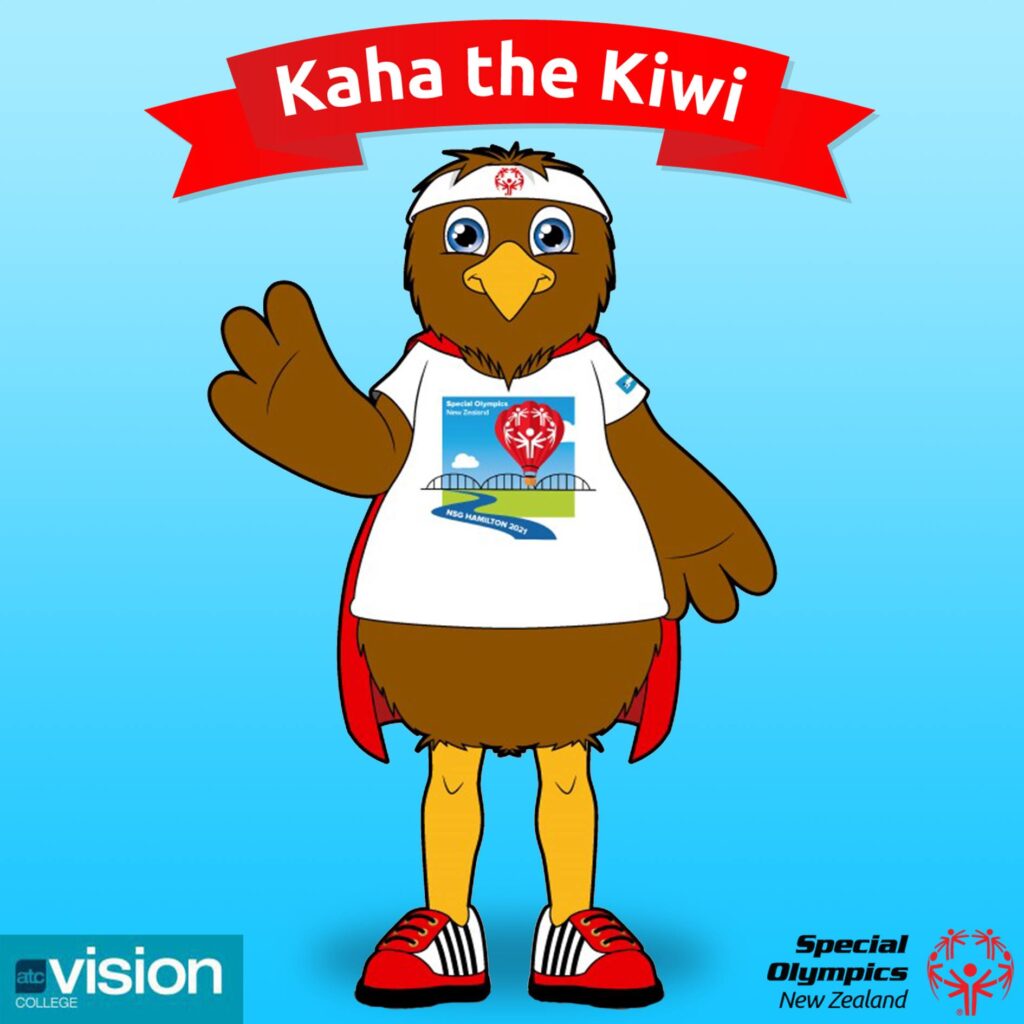 Schedule Announced on Website 📅
Have you checked out our NSG website recently?
This is where you can find all the information you need to know about the games whether you are an athlete, coach, supporter or volunteer. The latest addition to the website is the schedule and its looking great, check it out.
You can hover over the dots on the NSG website to see more information for each of our events. We will continue to add more information as we progress with planning.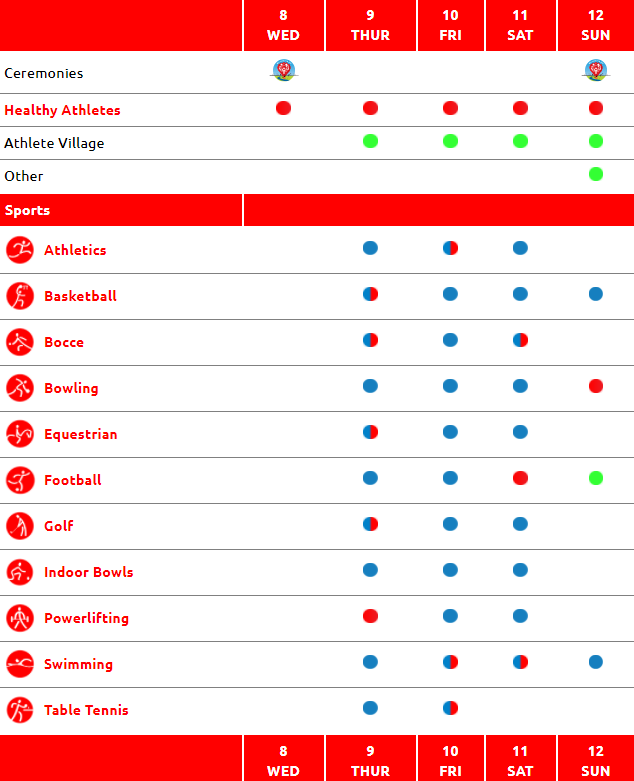 Hamilton, our Beautiful Host City 💖
Did you know Hamilton our host city for the games is a finalist for New Zealand's most beautiful city in the Keep New Zealand Beautiful Awards?
They are up against last year's winner Whanganui and the award will be announced October 29 so keep your eyes out for that.
We think that Hamilton is a great city and if you're planning on heading up to the games, we recommend taking the time to check out the Hamilton Gardens if you have a free afternoon. They are Waikato's most visited attraction, and they're absolutely beautiful!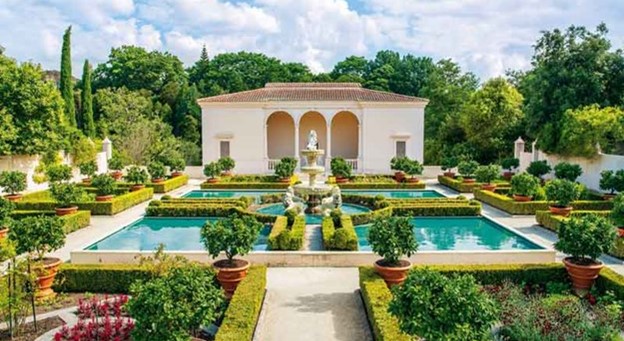 ---
Nutritious and Delicious! Healthy Snacks with Scot Jackson 🥪
By Scot Jackson, SONZ Health Leader
This month I would like to share some tips for eating healthy snacks. I have found these two recipes that are easy to make and don't have many ingredients from my favourite cooking website foodinaminute.co.nz
I really like the recipes from this website because if you slide down the page, it shows you pictures of the ingredients you need to buy. You can also download the app so you have the ingredients on your phone which makes shopping really easy!
Everyone loves chips and dip so I have found this really healthy and easy to make hummus recipe.
To be extra healthy, try using capsicum, celery or carrots to dip instead of chips! 🥬🥕🌶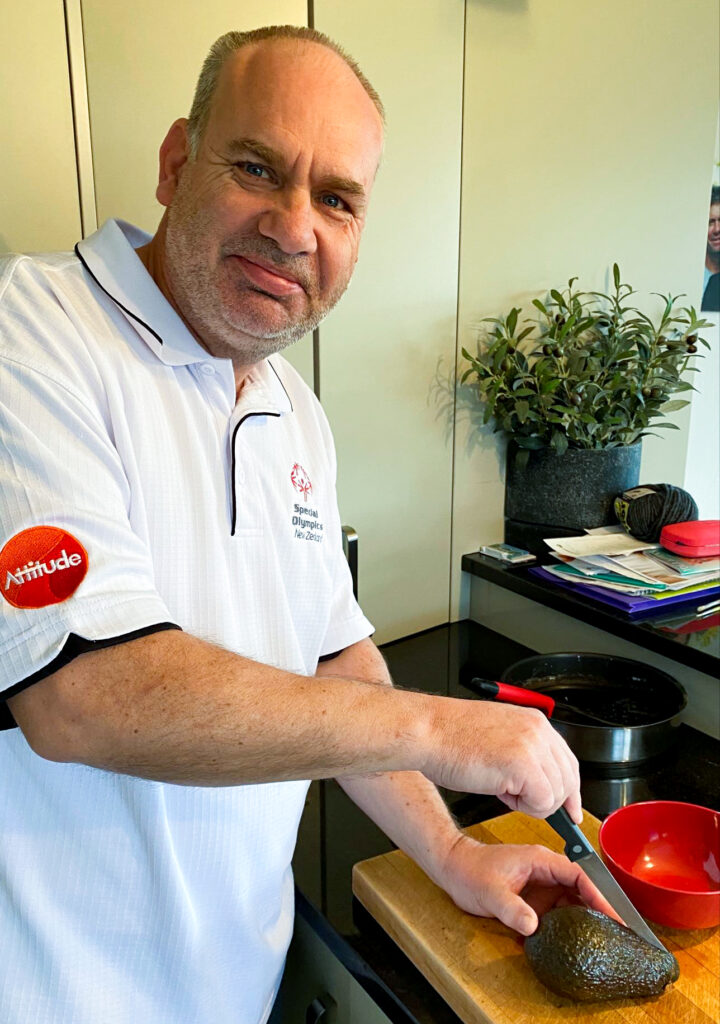 When I come home from work, I often make a smoothie because it fills me up before dinner. I like this recipe because I can add any fruit to it and I often change the honey for melted dark chocolate! 🍫🍓
If there is enough smoothie left over, I have it after dinner as a healthy dessert. If you don't have a blender, you can use a hand blender or a whisk instead.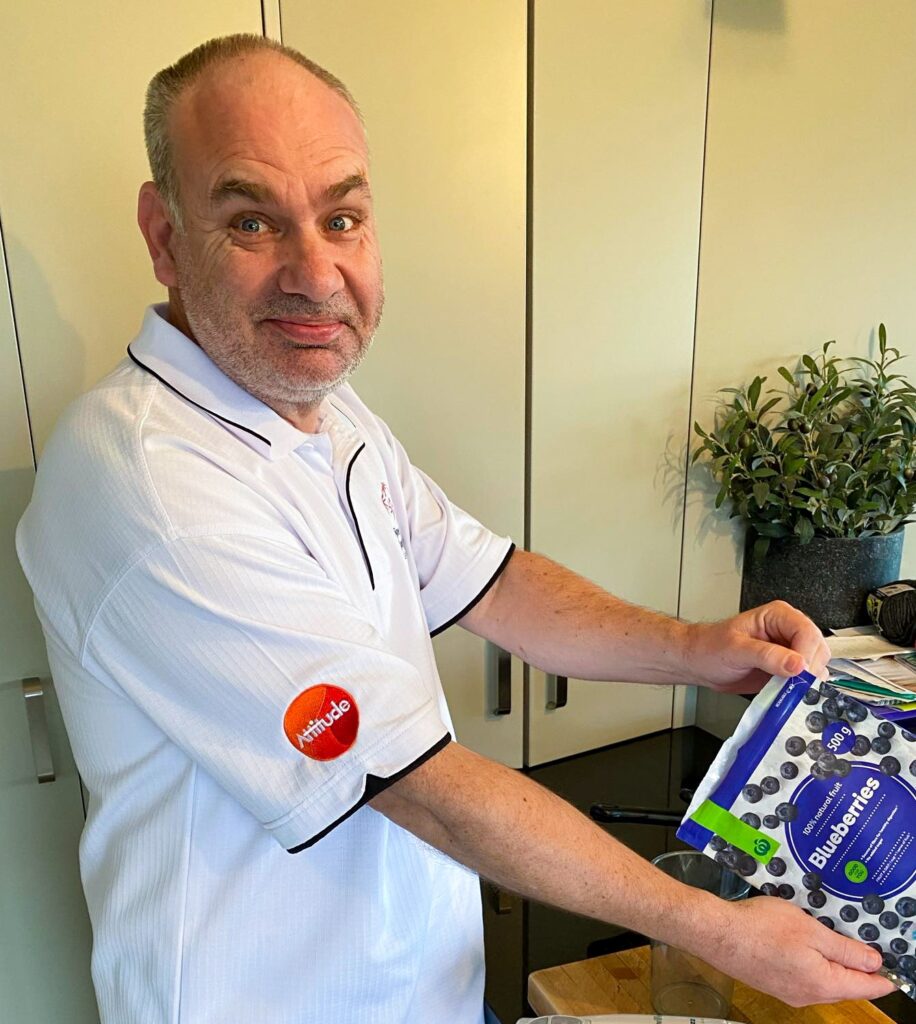 Hope you enjoy these healthy snacks! 🥗🍨
Scot
---
Three cheers for these athletes' achievements! 🏆
This year we've had several athletes winning some incredible awards! We're so excited to be celebrating three of our athletes' achievements today.
Liam Bartley: Winner of Athlete with a Disability, North Otago Waitaki Sports Awards 2020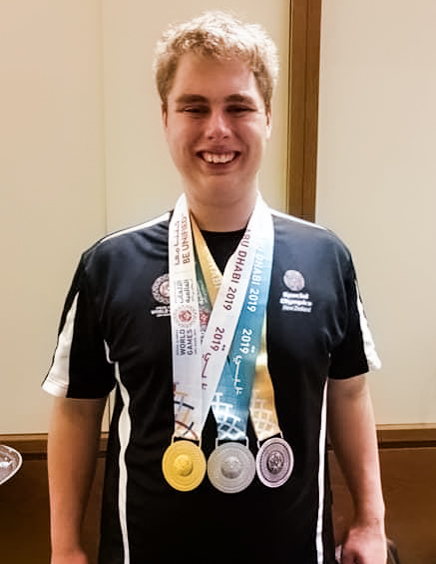 Liam Bartley is a keen swimmer and major competitor in every event he attends. Liam's greatest achievement to date is his winning three medals at the 2019 World Summer Games in Abu Dhabi where he set several personal best-times!
This award is a well-deserved celebration of Liam's hard work, commitment and dedication, ka pai!
James Wilson :Winner of Internationalist of the Year, Howick Sports Awards 2020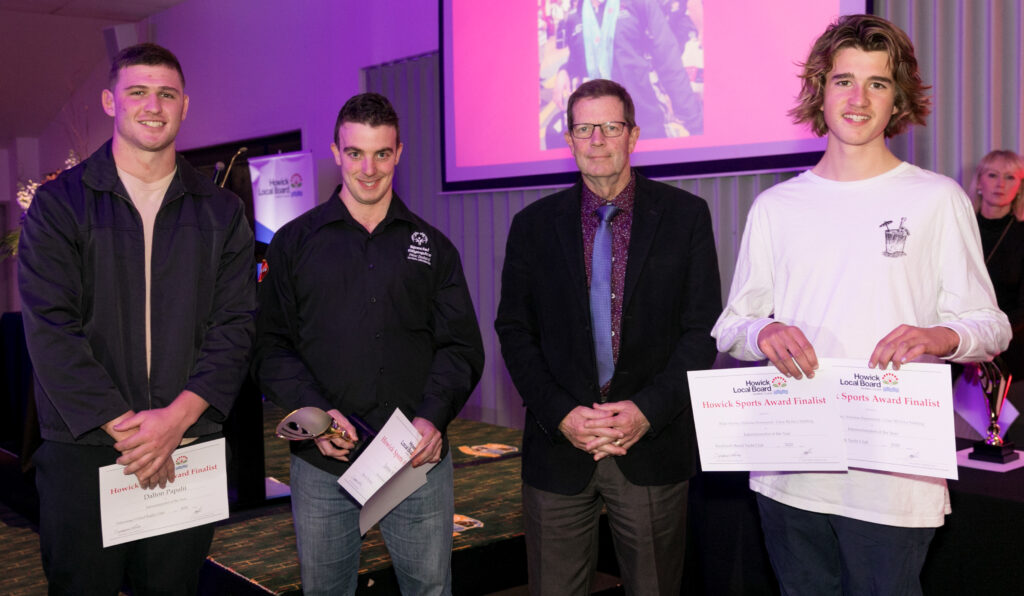 James is a common face in SONZ. You may know him as a Health Leader from his social media videos, or Fanletter articles about physical health, nutrition and mental health tips. James is also an Athlete leader and proficient powerlifter, winning four silver medals at the 2019 World Summer Games.
With these achievements we were thrilled for James win at the Howick Sports Awards, where he won over fellow finalists Dalton Papalii, an All Blacks rugby player, and Theo Quax, athletics athlete.
Michael Holdsworth: Winner of Frances Clarke Award, 2020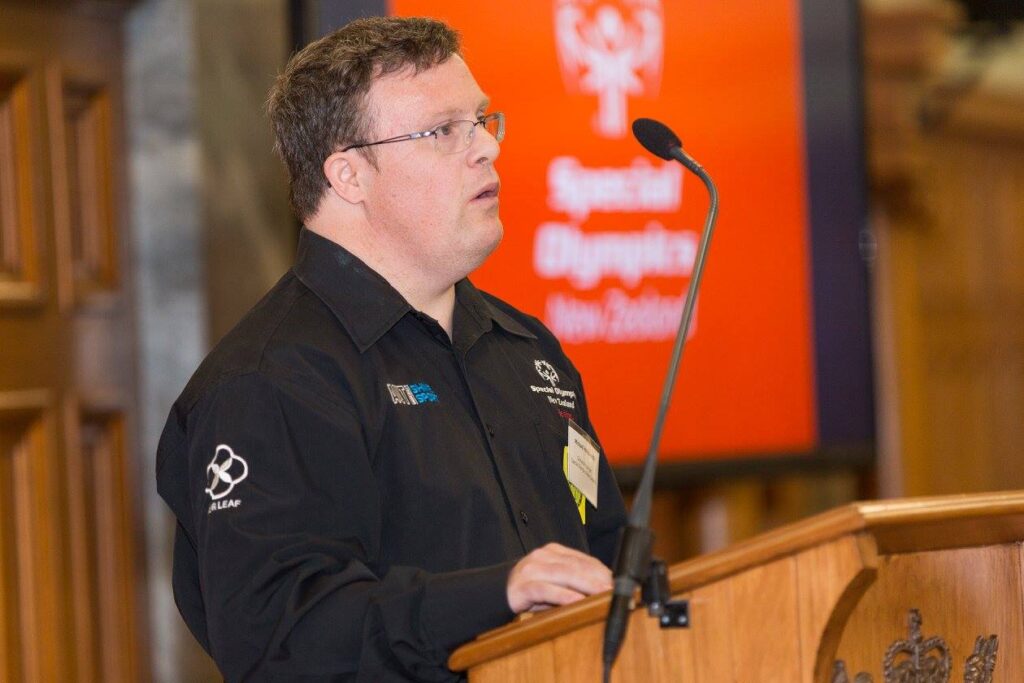 The Frances Clarke award honours the achievements of New Zealanders with Down Syndrome. This year Michael is winner for his dedications and services to the Wellington Down Syndrome Association and IHC.
Michael is very active with Special Olympics New Zealand, competing in skiing and swimming, along with being an Athlete Leader and frequent volunteer
In addition to all of this, Michael has been working with the IHC library for 26 years, and has played the piano at every Frances Clarke award ceremony for the past 30 years.
What incredible achievements! A massive congratulations and ka pai to Liam, James and Michael 👏
We love celebrating the achievements of our athletes and volunteers, so if you know someone who's had a significant achievement, big or small, we want to celebrate it!
Get in touch at comms@specialolympics.org.nz
---
Introducing the Balance is Better Coaches Corner ⚽️
By Gary Peacham
SONZ are excited to introduce a new section for the Fanletter, the Balance is Better Coaches Corner.
This segment will focus on all things coaching, with a mix of articles, coach and athlete interviews, case studies highlighting best practice and videos from specialists.
Balance is Better is a Sport NZ philosophy that SONZ have adopted. It offers a fresh way of thinking for anyone who delivers sport in New Zealand. Participation in some sports is declining across New Zealand and this philosophy is all about creating quality experiences for our athletes to keep them active and involved in sport and active recreation.
Over 300 people attended the SONZ Balance is Better webinars during the initial Covid-19 lockdown and we are currently developing a catalogue of new online modules to support coaches and volunteers on their coaching journey.
More information will be made available in the coming weeks, but in the meantime, here is a tip to get you started:
Keeping it Fun
As we return back from Covid-19, don't expect too much from everyone, keep the first session low key, flexible, fun and focused on success.
We look forward to providing our amazing coaches with new tools and resources they can use to continue to offer our athletes the quality experience they deserve.
Stay tuned! The Balance is Better Coaches Corner will be back next issue!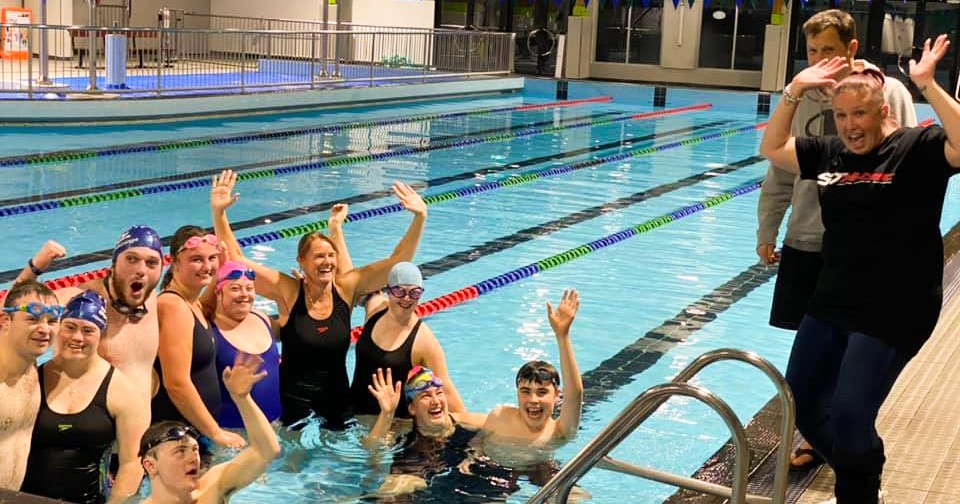 ---
Thank you to our wonderful volunteers, donors and partners for your continued support 💕